Studies & Master planning
At ECG, we understand that master planning guides growth and development, and as such is paramount to the future success of all projects. This is why we really give it our all.
Our master planning approach covers urban planning, land-use planning, transportation facilities, open spaces, and public services, as well as environment and heritage conservation precincts; and if this is not enough, we conduct a broad range of other studies pertaining to air, soil, water, health, and safety.
These studies include Economic Impact Analyses, Energy Efficiency Potential Studies, Environmental Impact Assessments, Feasibility Studies, Geotechnical & Ground Engineering Studies, GIS Studies, Hazard & Operability Studies (HAZOP), Hydrologic & Hydraulic Studies, Land Valuations, Marketing Researches, Population Studies, Real Estate & Asset Appraisals, Social Impact Assessments, Solid Waste Management Studies, Traffic Impact Assessments, Urban Development Studies, and water, air, and soil characterizations.
This meticulous attention to detail and comprehensive approach has paid off. Today, we are the trusted name in the field of engineering consultancy both nationally and globally. In addition, we take great pride in that.
see projects related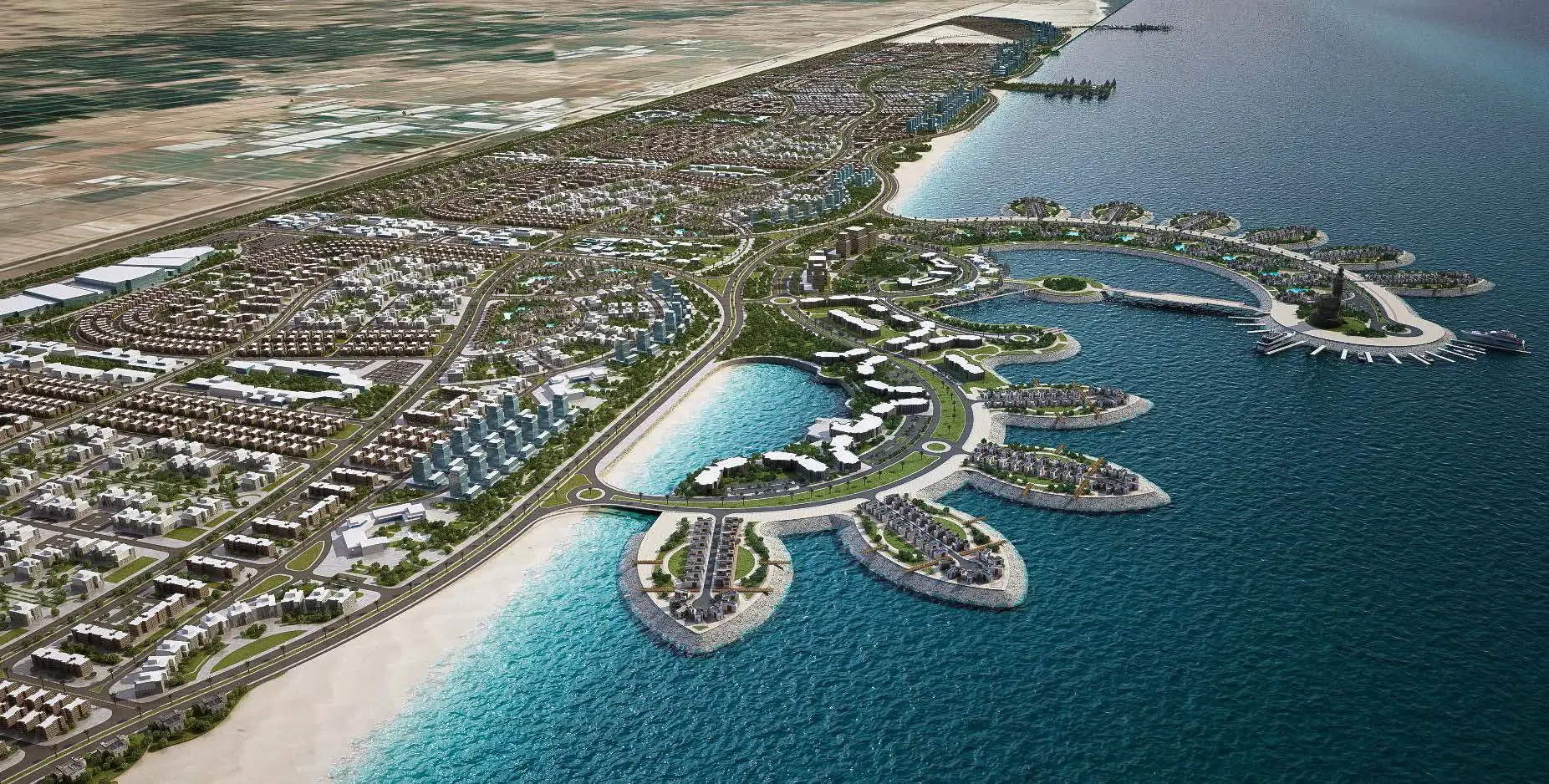 Girls' Campus of the Islamic University in Niger
The Girls' Campus of the Islamic University in Niger stretches over a total area of approximately 117,000 m2 in Niamey, the Capital City of Niger. With a total built-up area of about 65,000 m2, the campus includes seven zones comprising a range of academic and non-academic buildings.
Zone 1: Administration & Ceremony Buildings
University Administration & Student Affairs Building
Research & Conference Center
Zone 2: Academic Buildings
Faculty of Medical Science
Faculty of Administration & Computer Science
Faculty of Education
Faculty of Arabic Language
Faculty of Sharia & Islamic Law
Faculty Members' Social Club
Zone 3: Faculty Members' Housing
Two apartment blocks
University President's House
Kindergarten
Zone 4: Recreation & Assembly Facilities
Central Library, Students' Social Club & Shared Lecture Hall
Campus Restaurant
Campus Mosque
Sports facilities
Zone 5: Student Dormitories
Six dormitories (198 student per dormitory)
Zone 6: Investment Returns Zone
Commercial Building
Grand Mosque
Zone 7: Campus Services
Parents' Meeting Hall & Medical Clinic
Training Workshops
Central Stores
Workers' Accommodation
Utility buildings
see projects related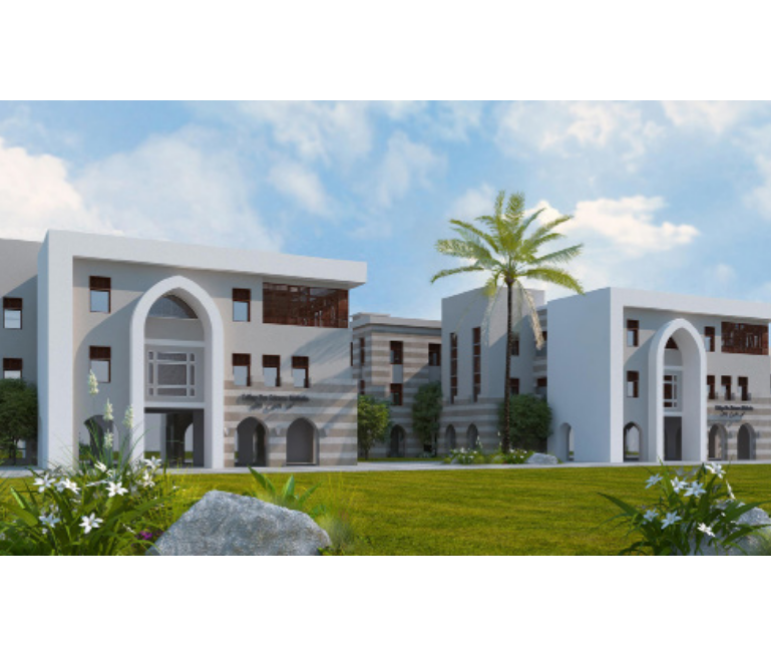 Alexandria Wastewater Program (Phase II)
Scope of Work
ECG scope, with others, included providing construction management services for Alexandria Wastewater Program (Phase II). This included the administration of Host Country Construction Contracts awarded for the construction of wastewater treatment facilities, pumping stations and support facilities. The intent was to award Design/Build Contracts for the subject facilities in accordance with the USAID regulations for Two-Stage Bidding procedure.
The construction management services comprised the following tasks:
Review of environmental assessments.
Review of soil investigation.
Surveying sites for facilities and/or pipeline routes.
Prequalification of Design/Build contractors.
Review of Bases of Design Reports for the subject facilities. Review of criteria for a comprehensive Quality Control Program for Design/ Build contracts.
Review of the necessary Invitations for Tenders (IFT).
Review of cost estimates.
Evaluation of technical and commercial tenders.
Monitoring of all construction activities.
Staff Training on maintenance of facilities.
Provision of claims handling and arbitration assistance as required.
Providing the primary survey control for the Construction Contractor.
Providing related complementary support activities to the Alexandria General Organization for Sanitary Drainage (AGOSD) in the following categories: administration, engineering, design, inspection, maintenance and procurement.
Overall direction and management of the project.
This program aimed at expanding the treatment capacities of Alexandria's East and West Wastewater Treatment Plants, increasing the capacities of six pumping stations, and constructing support facilities. The program was funded in part by a grant from the United States Agency for International Development USAID.
The improvements included:
Expansion of the treatment capacity and other improvements to the six major pump stations, namely: Ras ElSoda, Maamoura, Sporting, Smouha, Sidi Bishr and East Zone.
Expansion of the east primary treatment plant from a capacity of 410,000 m3 / day to 607,000 m3 / day, and expansion of the west primary treatment plant from a capacity of 186,000 m3 / day to 460,000 m3 / day.
Expansion of the sludge dewatering and disposal facilities to accept the sludge from the expanded treatment plants, and facilities at the mechanical dewatering facilities to improve odor control.
Provision of additional support facilities, including a training/service center, workshops, a garage, storage areas, and other ancillary buildings and equipment.
see projects related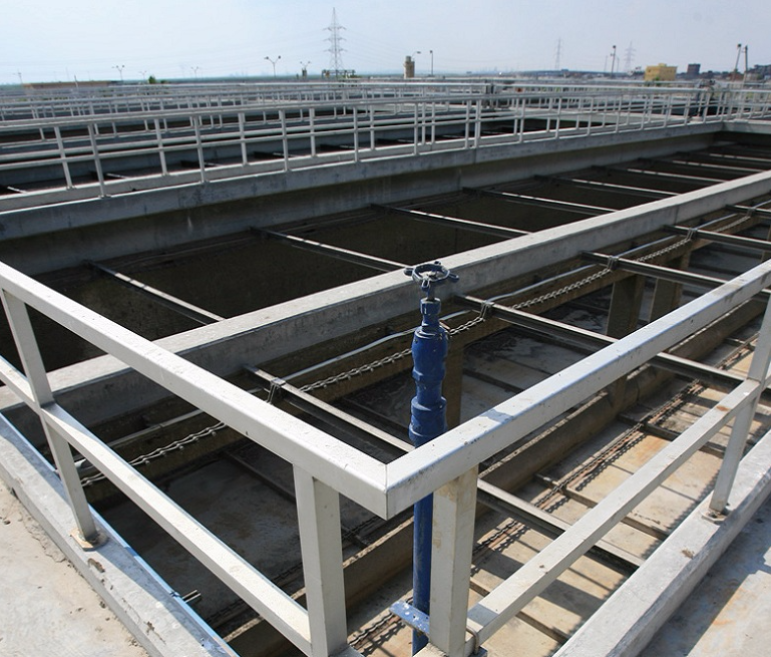 MUP Pharmaceutical Plant
The multi-functional pharmaceutical plant is constructed to be in compliance with the Good Manufacturing Practice (GMP) standards. It aims to enhance the local manufacturing of pharmaceutical products in order to meet the rapid increase in demand. The plant is constructed on a total land area of 115,000m2 with estimated built-up area of 41,000m2.
The project comprises plant building, services building, prefabricated warehouse and associated facilities. The plant building is composed of a ground floor and a mezzanine. The ground floor occupies an area of 22,500m2 that includes a production area of 8,360m2, sterile rooms with an area of 1,140m2, a warehouse with an area of 5,750m2, a Research and Development (RD) laboratory with an area of 1,800m2, in addition to other necessary facilities. The mezzanine floor occupies an area of 16,140m2, comprises an area of 12,290m2 for mechanical equipment, an administration area of 2,020m2, laboratories of area 1,200m2 and other related facilities. The services building houses cooling towers, boilers and other electro-mechanical equipment serving the production area. It covers an area of 1,730m2. The project facilities include, but not limited to, a maintenance workshop, an emergency diesel power plant, water tanks, fuel tanks, an industrial waste treatment plant, road network and parking facilities, a drip irrigation system, green areas and windbreaks. The plant and the services buildings are connected together by a steel bridge, 120m long, to carry power lines and HVAC piping system (load 1.5 tons/m).
see projects related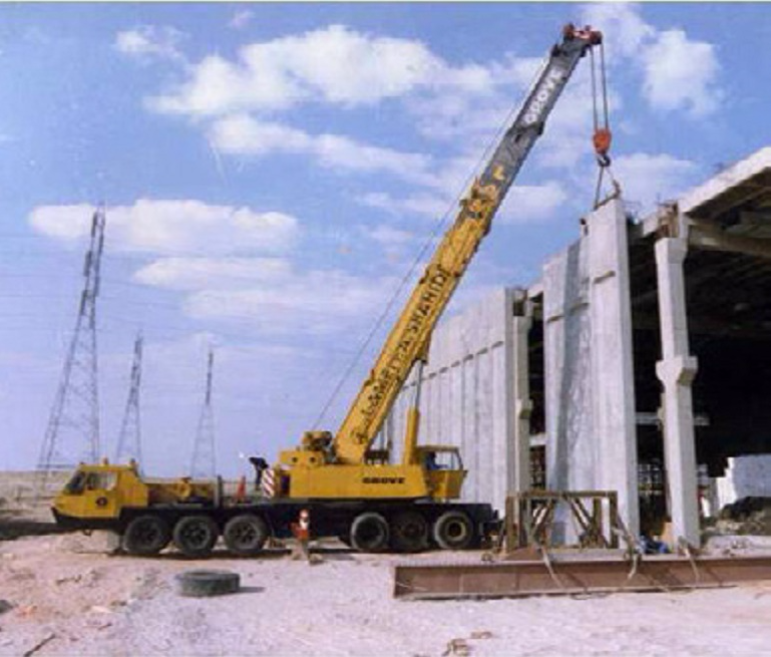 Autostrad Land Strip Development
A strip of land planned to be developed by Cairo Airport Company (CAC) for commercial development and an airside support base for Egypt Air. The site is divided into a landside area accessible by general public and an area bordering on airside for the various components of the Egypt Air Compound. Crucial to the development of the site is proper locations of landside to airside gates and a secured fencing of the landside to airside boundaries. The overall site area is 59 hectares (590,000 m2), the Commercial Development takes up an area of 44 hectares (440,000 m2) and Egypt Air Compound occupies the remaining 15 hectares (150,000 m2).

see projects related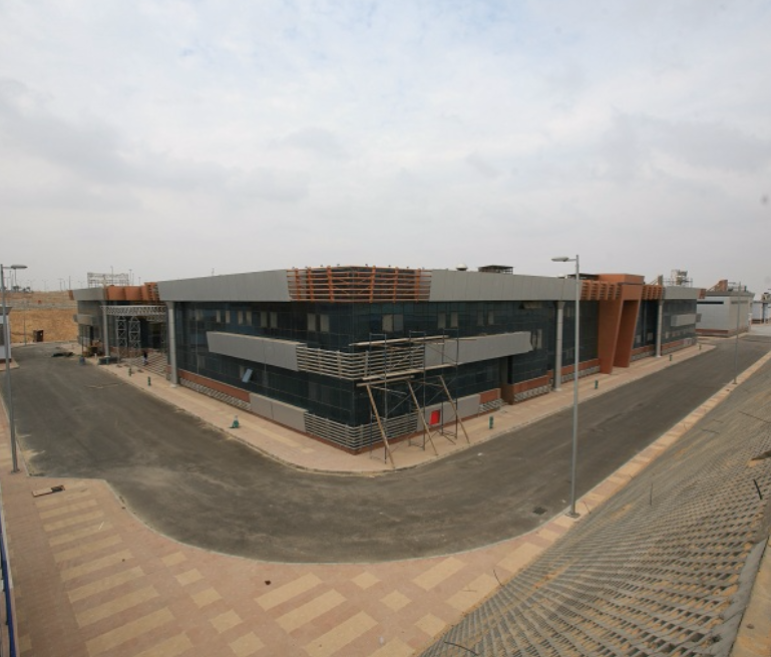 Biological Control Laboratory and Agricultural Research Facility
The biological control laboratory and agricultural research facility are located at Al-Mazrouah Yard in Umm Salal Municipality, Qatar. The first-of-its-kind facility employs state-of-the-art technologies with the aim of significantly raising the harvested volume, quality, safety, and diversity of agricultural food commodities produced in Qatar.
With a total area of approximately 150,000 m2, the national project comprises a main complex that houses two facilities: a biological control laboratory and an agricultural research facility. The project also includes a multipurpose annex for training sessions and conferences, workshop, field workshop, nursery, greenhouse, guardhouse, telephone room, and covered car parking area (140 cars), in addition to a lysimeter and irrigation system.
Designed to portray the traditional architectural heritage of Qatar, the buildings structures also comply with international safety and security codes and standards.
see projects related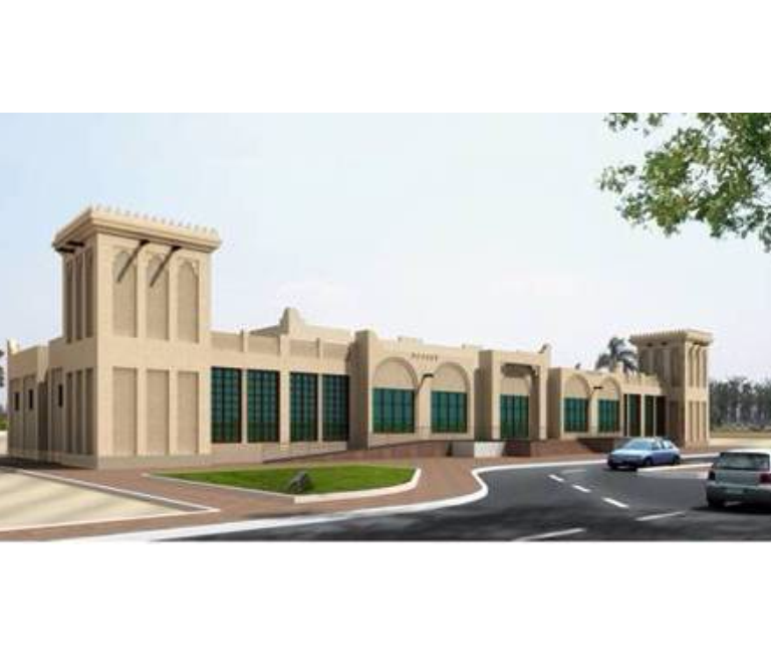 Arab Academy for Science, Technology & Maritime Transport
The Arab Academy for Science, Technology & Maritime Transport (AASTMT) is a regional university operated by the Arab League. It is known for its programs on marine transportation, business, and engineering. AASTMT aims to establish a new educational headquarters and a center
of excellence at Smart Village over a total footprint area of 4,685 m2, with a built-up area of 46,000 m2.
The planned project comprises a building for the Faculty of Engineering and the Faculty of Business Administration. The building consists of a 2-level basement, a ground floor, and 5 upper floors designed in accordance with the building requirements set for Smart Village, and in line with higher education requirements.
The building comprises the following:
Center of excellence
Educational spaces: auditorium, classes, laboratories, workshop, studios, and library
Academic staff spaces: offices and cafeteria
Administrative services: admission, finance, and procurement offices
Student services: clinic, cafeteria, bank, prayer rooms, stationery room, photocopying room, and gymnasium
General services: entrances, VIP lounge, outdoor lounge, horizontal and vertical circulation, parking areas, storage areas, repair shop, security offices, and electricity rooms
see projects related