Studies & Master planning
At ECG, we understand that master planning guides growth and development, and as such is paramount to the future success of all projects. This is why we really give it our all.
Our master planning approach covers urban planning, land-use planning, transportation facilities, open spaces, and public services, as well as environment and heritage conservation precincts; and if this is not enough, we conduct a broad range of other studies pertaining to air, soil, water, health, and safety.
These studies include Economic Impact Analyses, Energy Efficiency Potential Studies, Environmental Impact Assessments, Feasibility Studies, Geotechnical & Ground Engineering Studies, GIS Studies, Hazard & Operability Studies (HAZOP), Hydrologic & Hydraulic Studies, Land Valuations, Marketing Researches, Population Studies, Real Estate & Asset Appraisals, Social Impact Assessments, Solid Waste Management Studies, Traffic Impact Assessments, Urban Development Studies, and water, air, and soil characterizations.
This meticulous attention to detail and comprehensive approach has paid off. Today, we are the trusted name in the field of engineering consultancy both nationally and globally. In addition, we take great pride in that.
see projects related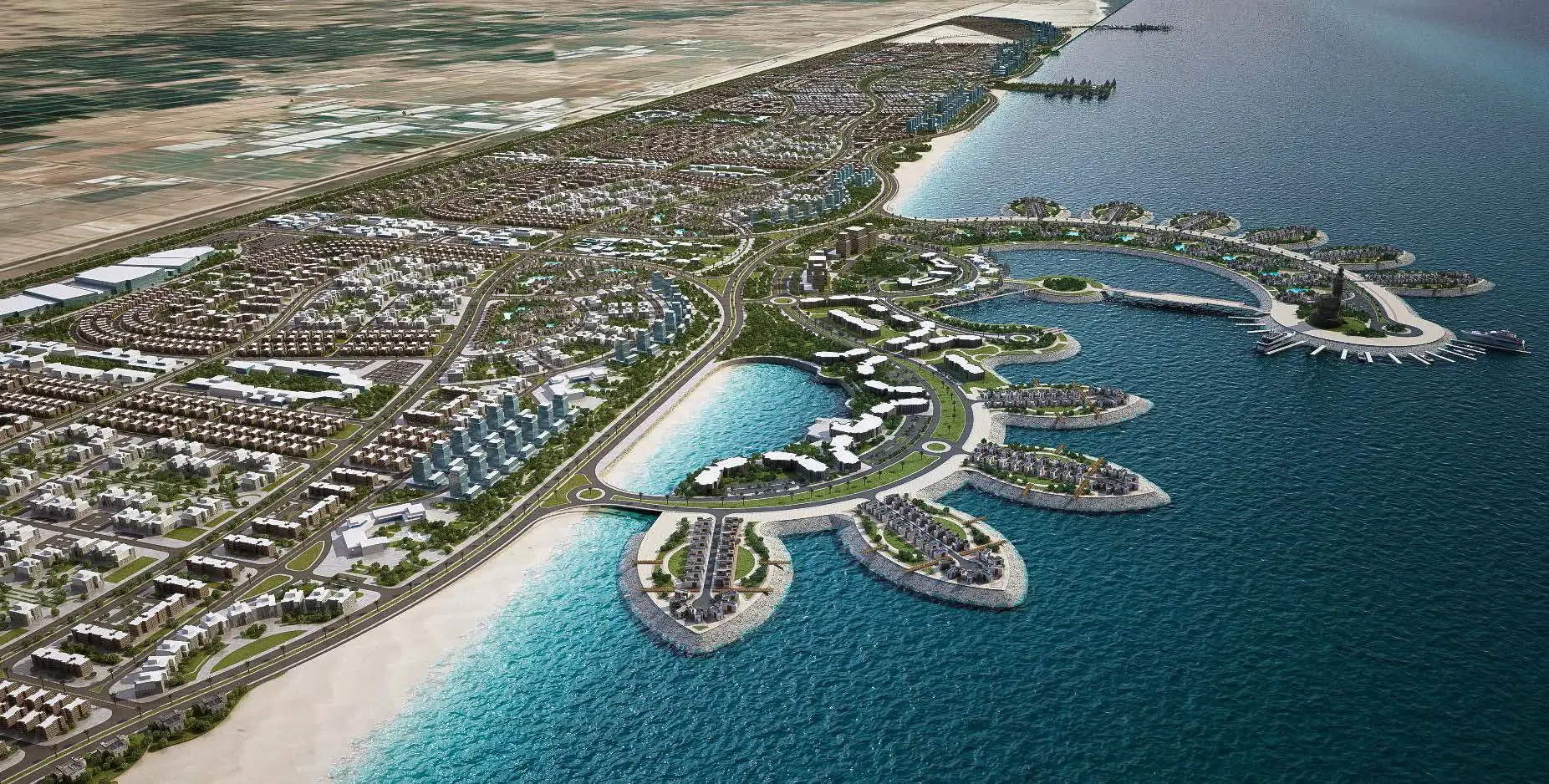 International Hungarian University
The University campus stretches over a total area of approximately 126,000 m2 in the New Administrative Capital of Egypt.
With a total built-up area of about 109,783 m2 and a total footprint area of approximately 20,633 m2, the campus is set to include the following buildings:
• Administration Building: with a built-up area of 8,350 m2
• Faculty of Architecture: with a built-up area of 7,154 m2
• Faculty of Information Technology: with a built-up area of 6,769 m2
• Faculty of Pharmacy: with a built-up area of 9,380 m2
• Faculty of Political Science: with a built-up area of 9,562 m2
• Faculty of Arts: with a built-up area of 9,562m2
• Faculty of Business Administration: with a built-up area of 9,898 m2
• Faculty of Mass Communications: with a built-up area of 7,168 m2
• Faculty of Engineering: with a built-up area of 15,526 m2
• A library: with a built-up area of 3,300 m2​​​​​​​
• Conference halls and the auditorium: with a built-up area of 13,560 m2​​​​​​​
• Dorms: with a built-up area of 9,297 m2​​​​​​​
• Commercial facilities: with a built-up area of 1,350 m2​​​​​​​​​​​​​​
• Sports area: with a built-up area of 900 m2​​​​​​​
• A clock tower: with a built-up area of 800 m2​​​​​​​

see projects related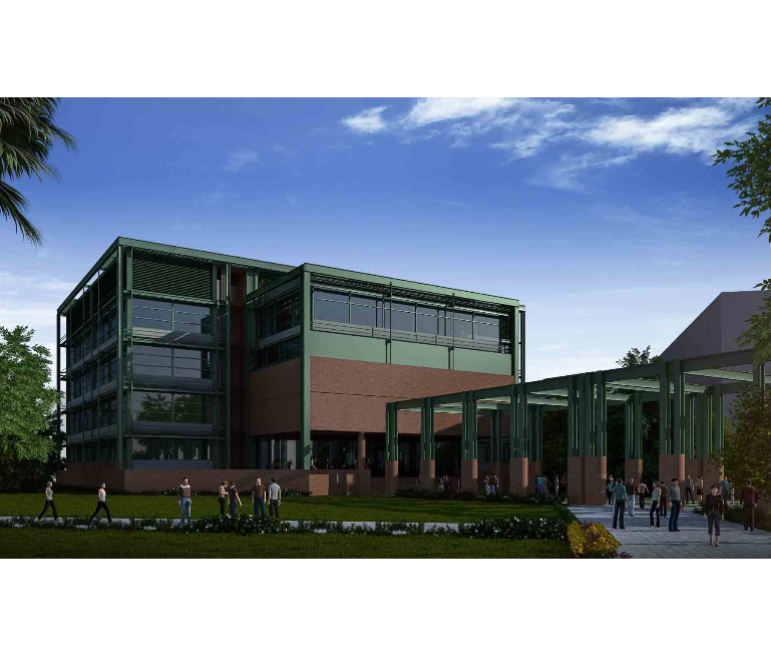 Real Estate Services for Qatar Railways: Umm Ghuwailina and Al-Mansoura Sites Real Estate
The overall rail transport project of Doha Metro stresses the importance of land development around each station, thus offering a unique opportunity for future growth in the most coordinated and effective way possible. By planning for the development associated with transit, Qatar Rail significantly contributes to a vibrant future for the city of Doha. Not only will new developments and communities centered on transit be attractive and desirable places for living, working, and recreation, but they will also serve as generators of social and economic development in the areas surrounding them.
This project, implemented jointly with TYPSA, covers the infrastructure of the residential areas surrounding two main stations of Doha Metro: Umm Ghuwailina and Al- Mansoura. Perkins Eastman Architects (New York, USA) is appointed as subconsultant for architectural design during the master-planning and schematic design phases. KPMG Qatar is appointed as project developer in relation to market research and financial studies.
Umm Ghuwailina Green Urban Axis
The master plan of Umm Ghuwailina Green Urban Axis proposes a gross floor area of 898,030 m2. It comprises a wide range of programs, including a large area
designated for mixed-use purposes (apartments, serviced apartments, mall, retail, offices, school and kindergarten, specialty hospital, and hotels). Located in downtown Doha, the site overlooks Doha Metro Red Line. A complete neighborhood is envisioned around a system of streets and blocks, with pedestrian walkways providing important connections, as well as a number of office buildings interconnected with air-conditioned pedestrian bridges. Outdoor spaces (in the form of a green pedestrian axis) consociate with courtyards in close proximity to residential units. For Qatar Rail future developments, this is the second largest site area and the second largest program in the master-planning document.
Al-Mansoura Smart Living Neighborhood
Al-Mansoura is the southernmost stop on the Doha Metro Green Line, with Musheireb being the next stop. The master plan of Al-Mansoura Smart Living Neighborhood
proposes a gross floor area of 96,559 m2. It comprises residential buildings, hotel-serviced apartments, retail units, and offices. Linking two station entrances, the site is envisioned as residential towers overtopping commercial bases in such a way that forms a vibrant pedestrian realm connected to the surrounding urban fabric.
see projects related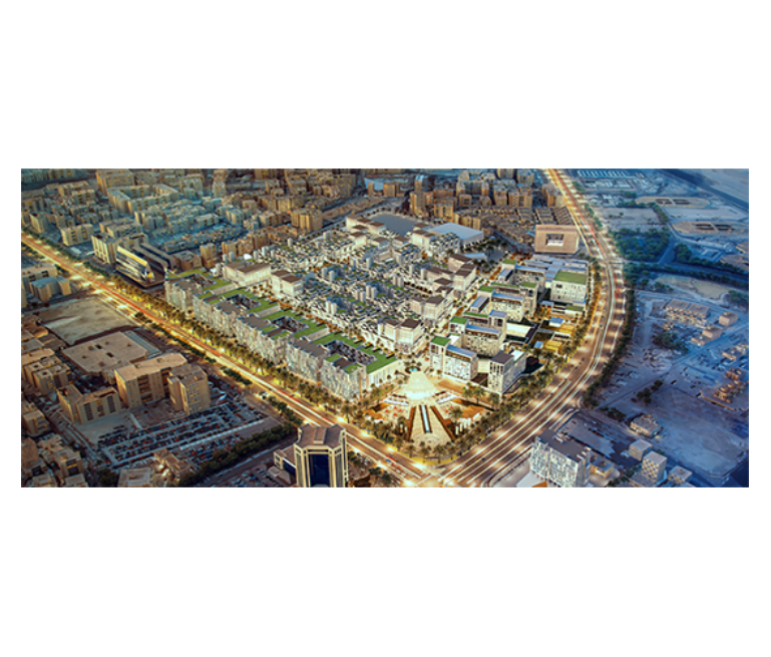 Malawi District Centers Sanitation Study
The objective of the study was to identify appropriate ways and means to provide suitable sanitation services involving sewerage systems, sludge management and disposal, solid waste and drainage for the population in
the district centers.
The study examined and recommended the rehabilitation, extension, and upgrading of existing sanitation facilities, and the provision of new facilities in order to improve public and environmental health. It also identified and
recommended appropriate criteria and guidelines for environmental protection from human waste disposal and wastewater discharge and for upgrading and installing of new sanitation facilities in the district centers.
The study was conducted in two phases: phase 1 involved preparation of master plans for all the 43 district centers, and phase 2 involved the feasibility studies, detailed engineering designs and tender documents for
the seven districts.
The scope of work was divided into two phases:
Phase 1: Development of Master Plan
Overview of water supply, sanitation, solid waste, sludge and drainage situation in Malawi.
Recommendation for the enhancement of the quality of service delivery.
Data collection and analysis, study of existing facilities and preparation of service criteria.
Preliminary study of the existing environmental conditions, problems and risks to public health.
Implementation of beneficiaries assessment to determine community demand for services and socio-economic impact of project activities.
Social Impact Assessment (SIA).
Phase 2: Feasibility Study, Designs and Tender Documents
Feasibility studies and preliminary designs.
Environmental Impact Assessment (EIA).
Financial and economic analysis.
Institutional analysis.
Detailed designs, and tender documents.
Evaluation and recommendations.
see projects related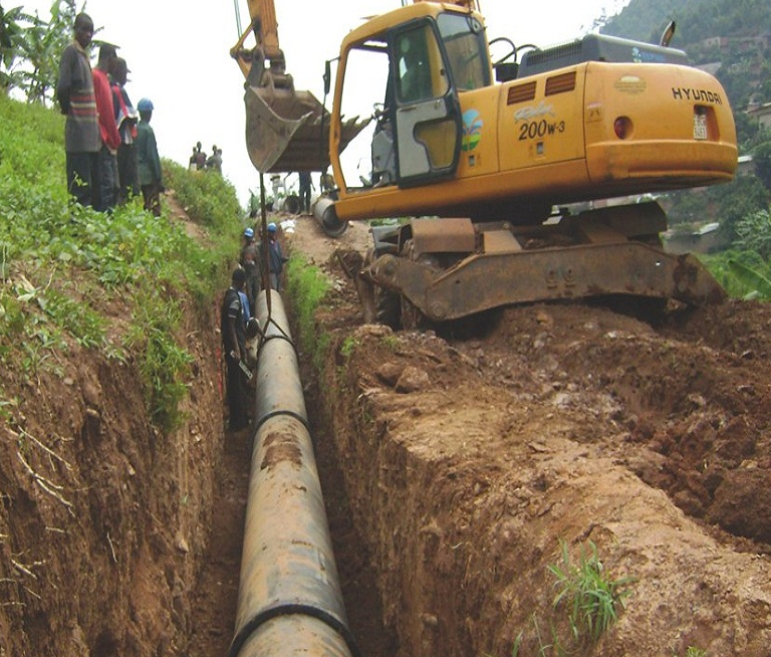 Pyramids Plateau Groundwater Lowering Activities
The Supreme Council of Antiquities (SCA) requested USAID/ Egypt's assistance to develop a program that would mitigate the efforts of rising groundwater in the vicinity of Great Sphinx of Giza, as well as the Pyramids Plateau at Giza.
The Pyramids Plateau, forming part of an important UNESCO World Heritage Sites includes what is arguably the richest concentration of Egypt's most ionic monuments: the Great Sphinx, the Pyramid of Khufu, the Pyramid of Khafre, the Pyramid of Menkaure, the Sphinx Temple, and the Valley Temple. In recent years, the water table has risen to the point where standing surface water has appeared in the Vicinity of the Sphinx Temple, as well as to the east and in front of the Valley Temple. Surface
water has also appeared on the south side of the Great Sphinx in an area of archaeological significance known as the Workers Tombs.
The main objectives of this project are to identify the sources and quantity of groundwater to be mitigated and to design a system that would protect the antiquities from future degradation from groundwater.
Another major objective is to build the capacity of Egyptian experts to perform groundwater studies, and develop engineering studies for groundwater lowering projects in antiquities area.
see projects related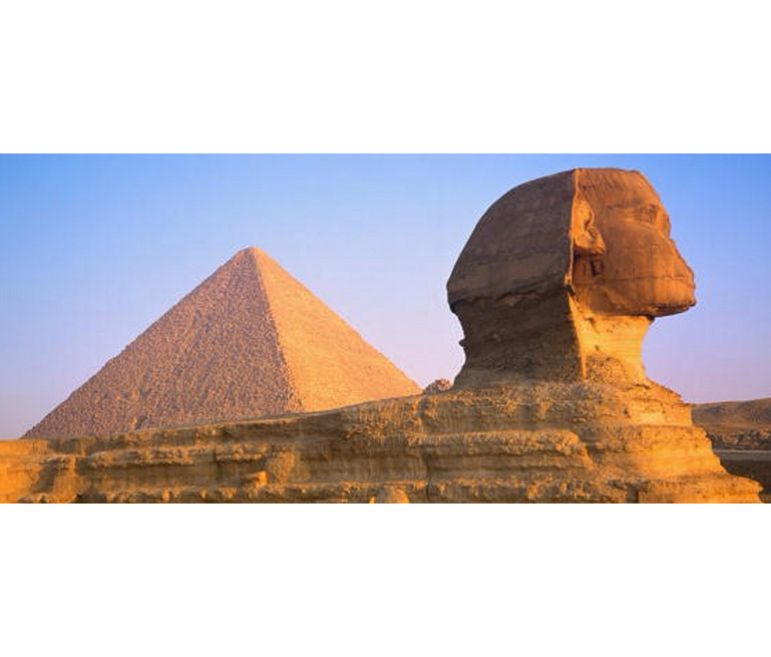 Marassi – R1 Parcel
Marassi is a new exciting development nestled along the mesmerizing blue Mediterranean water of Sidi Abdul Rahman Bay in North Egypt. R1 Parcel is located in the most premium spot in Marassi over a land area of 99,092 m2, with a seafront stretching over 900 meters along the sandy beach. The parcel comprises four basic types of residential blocks and four optional types over
36% of the land area, with 1,105 residential units (built-up area: 125,059 m2) and retail units (built-up area: 4,525 m2) as shown below:
Type A (G + 4): 3 blocks (residential only) and 1 block (residential & retail)
Type B (G + 4): 6 blocks (residential only) and 1 block (residential and retail)
Type C (G + 4): 4 blocks (residential only) and 1 block (residential and retail)
Type D (G + 4): 6 residential blocks
Retail areas occupy the ground floors of the residential buildings at the parcel's east boundary. They consist of retail shops and F&B outlets varying between fast-food restaurants, coffee shops, and restaurants with outdoor sitting areas overlooking the marina promenade and the open spaces.
Swimming pools cover an area of 576 m2 (550 m2 for the main pool and 26 m2 for the kids' pool).
The elevations of residential blocks feature a contemporary Mediterranean style and allow for a maximum visibility of the marina, sea, and golf course.
see projects related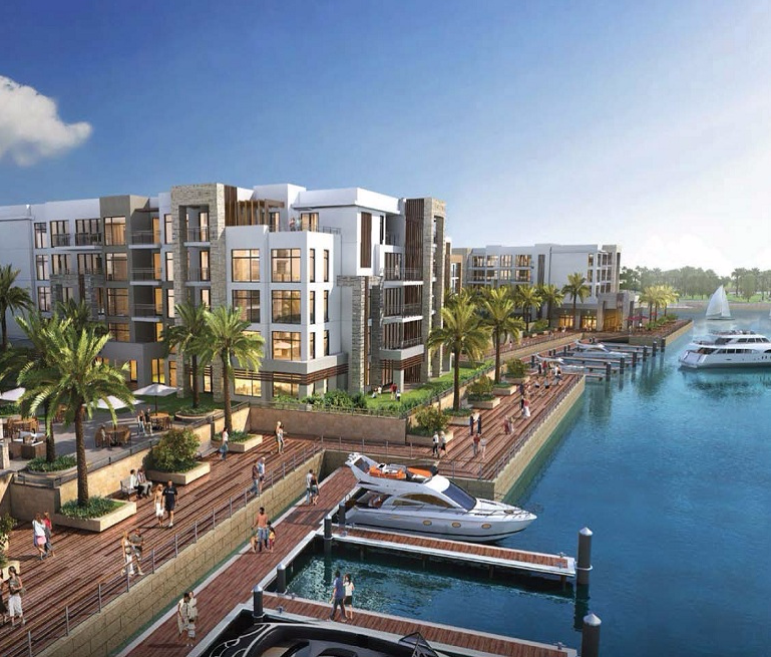 Marassi Beach Club House
Stretching over a 20,000 m2 area, the Moroccanstyle beach club has a built-up area of 2,000 m2 accommodating a ground floor and two above-ground
floors. The club can host over 3,500 guests at a time while preserving a uniquely refined atmosphere.
see projects related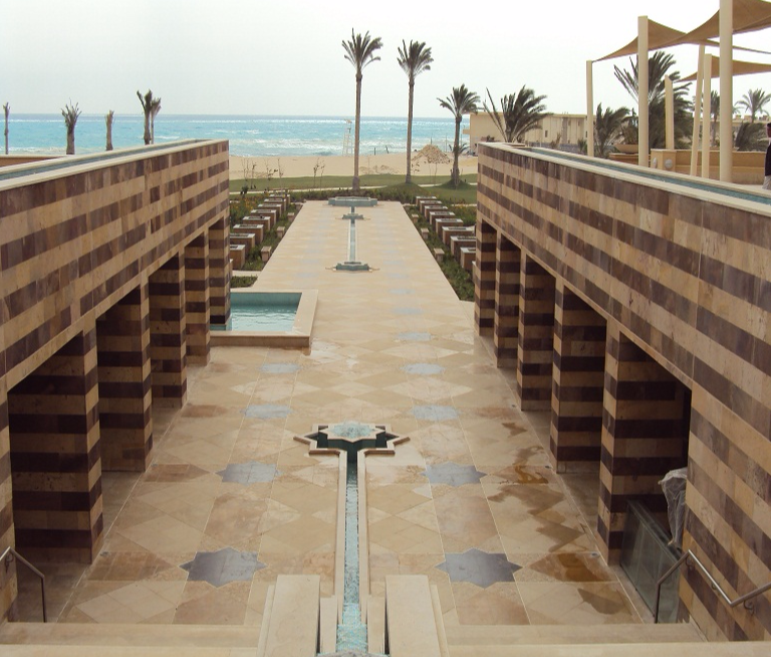 Borg Al-Arab International Airport
Funded by the Japan Bank for International Cooperation (JBIC) and the Egyptian government, the US$ 100 million International Airport went through a major renovation effort to raise its capacity to 2 million passengers per year, with a new terminal building and new airport facilities.
Modernizing of Borg El Arab International Airport by constructing a new passenger terminal building (20,840 m2); taxiways (1,494 m x 23 m) and taxiway lights; passenger terminal apron (459 m x 142 m) and cargo terminal apron (71 m x 142 m) including apron flood lights; cargo terminal building (890 m2); EAC administration and operations building (3,000 m2); rescue and fire fighting station (800 m2); car parks with a capacity of 348 cars, 32 buses and 50 taxis; asphalt-paved roads within the terminal area (11,100 m long with carriageway width of 10 m); power supply system (2,400 KVA); water supply system (512 ton/ day); sewage treatment system (550 m3/day); procurement of three major rescue and fire fighting vehicles, one command car and one ambulance and control tower in order to cope with the increase of air traffic of Alexandria area and to improve the quality of services in the airport, thereby contributing to future development of the area.
The design is based on an image of water and sky, incorporating elements of Egyptian culture and history as well as its geographical location.
The project was inaugurated in 2010 due to the successful collaboration between ECG, Japan Airport Consultants and Netherlands Airport Consultants B.V.

see projects related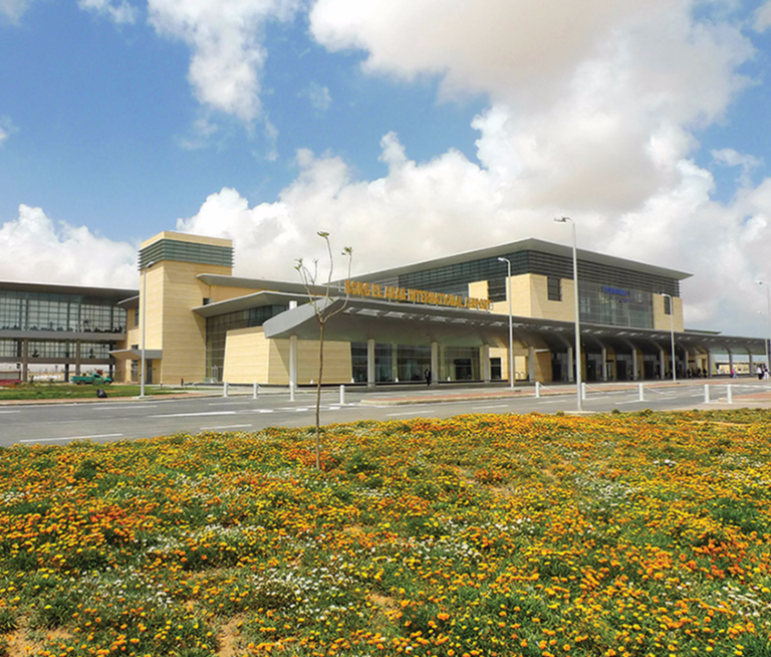 Auditorium at Ras Laffan Industrial City
On a land area of 34,230 m² and with a built-up area of 3,500 m², the Auditorium Building is located in the heart of the multipurpose administration complex of Ras Laffan Industrial City.
The building's main components include the following:
Auditorium and Multi-Purpose Hall: consists of Auditorium accommodating 200 persons, multi- purpose hall for 200 persons including VIP dining area, exhibition hall, kitchen, laundry room, refuse room and store, praying room with ablution area and shoe racks, washrooms/ toilets (males, females and disabled).
VIP Reception and Special Meeting Section: comprises VIP entrance (including security room with visual access to lobby), reception area to accommodate 40 persons, conference room for 40 persons and VIP washrooms/ toilets.
Public Relations' Offices: accommodate offices for 12 persons (including single occupancy offices for Section Head, Administrative Assistant and senior staff; and triple occupancy offices for Public Relations staff), filing room, equipment room, pantry and staff washrooms/ toilets.
Workshops and Storage Areas: include store rooms, book store, equipment room, pantry and restrooms.
Parking: includes shaded car parking area for VIPs (40 cars), car parking area for visitors (10 cars), shaded car parking area for staff (10 cars) and bus parking area (3 vehicles)
see projects related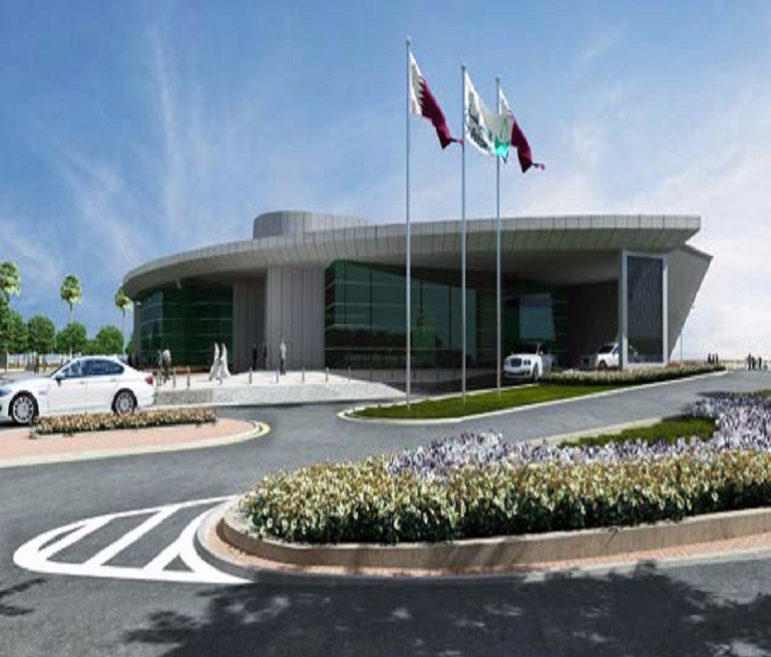 Fire Station No. 6 at Ras Laffan
The project aimed at providing a fast and effective firefighting response in the West Side Service Area of Ras Laffan. With a gross floor area of 2,600 m2 and a plot area of approximately 18,700 m2, the facility includes truck
bays for 12 trucks, dormitories, a training room, dining room, kitchen, fitness room, toilets, and other service rooms. The fire station is located in the northern part of the project site in order to
Ease the access of fire trucks;
Segregate the main entrance from the truck exit; and
Reserve an area at the back of the fire station for a drill
tower and fire truck maneuvers for training purpose, as well as a parking area (44 parking slots) for the dayshift crew and for visitors.
The two-floor concrete structure is designed to accommodate parking slots for fire trucks at the ground floor bay, with a direct exit to the main road. Services are grouped in one area at the right side of the bay. Meanwhile, the fire brigade facilities are located at the left side of the ground floor. The area designated for day-shift and administration staff is at the left side of the first level.
The drill tower is a six-story structure mainly used by the fire brigade for training purposes. It is easily accessed by vehicles, in such a way that allows for maneuvering through all four sides. It is also equipped with ladders, suitable anchor points for rope rescue training, and a hauling rig to lift rescue training dummies.
see projects related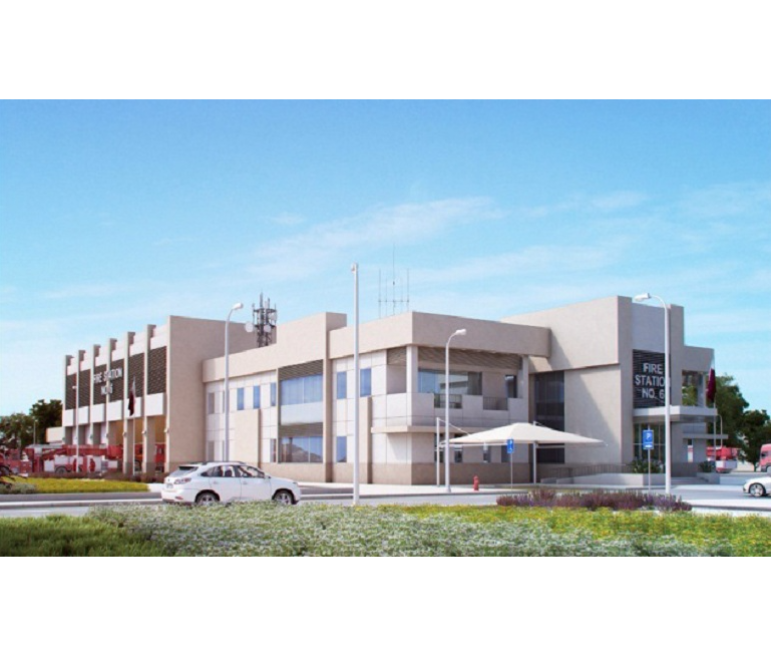 Arab Academy for Science, Technology & Maritime Transport
The Arab Academy for Science, Technology & Maritime Transport (AASTMT) is a regional university operated by the Arab League. It is known for its programs on marine transportation, business, and engineering. AASTMT aims to establish a new educational headquarters and a center
of excellence at Smart Village over a total footprint area of 4,685 m2, with a built-up area of 46,000 m2.
The planned project comprises a building for the Faculty of Engineering and the Faculty of Business Administration. The building consists of a 2-level basement, a ground floor, and 5 upper floors designed in accordance with the building requirements set for Smart Village, and in line with higher education requirements.
The building comprises the following:
Center of excellence
Educational spaces: auditorium, classes, laboratories, workshop, studios, and library
Academic staff spaces: offices and cafeteria
Administrative services: admission, finance, and procurement offices
Student services: clinic, cafeteria, bank, prayer rooms, stationery room, photocopying room, and gymnasium
General services: entrances, VIP lounge, outdoor lounge, horizontal and vertical circulation, parking areas, storage areas, repair shop, security offices, and electricity rooms
see projects related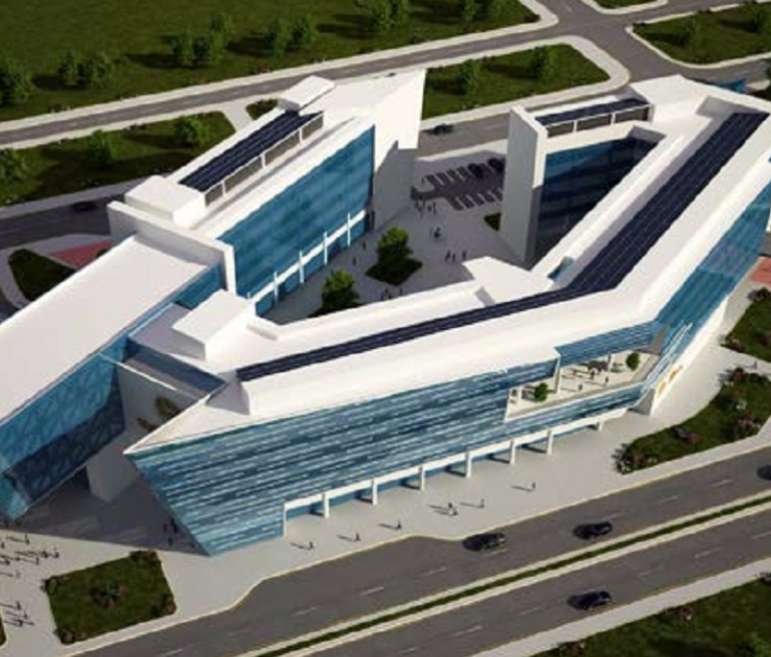 Polyvinyl Acetate (PAVC) Plant
The plant was constructed aiming to produce vinyl/ polymers compound which is used mainly for adhesives and paints applications. With a plot area of 16,500 m2, the plant comprises the industrial building which accommodates 2 reactors with the provision of adding a third one, it also includes the finishes product silos (5 x 60 m3) and the filling machines, office building, security room, electric substation, monomer tank farm, utilities area, and production & drumming unit building.
see projects related