Engineering Design
What makes us the premier design firm in the MENA region and Sub-Saharan Africa?
The answer comes in one all-encompassing word: Versatility.
Versatility is what allows us to meet the requirements of diverse projects and respond to the needs of different individuals. Versatility is what allows us to innovate and adapt wherever we are in the world. Versatility is also how we always manage to reconcile cost-effectiveness with great quality.
Our extensive range of engineering and design services plays a great role in enhancing this versatility as well:
ECG's engineering services cover MEP, infrastructure, transportation and process engineering, in conjunction with a range of supplementary engineering services. These include civil and environmental engineering, together with fire protection, lighting, communications, security, and building management systems.
Our design services, on the other hand, cover Front-End Engineering & Design (FEED), Conceptual Design, Preliminary Design, Basis of Design Reports (BODRs), Schematic Design, Design Development, Detailed Design, Design Optimization, Construction Documents, Value Engineering and Computer Simulations.
see projects related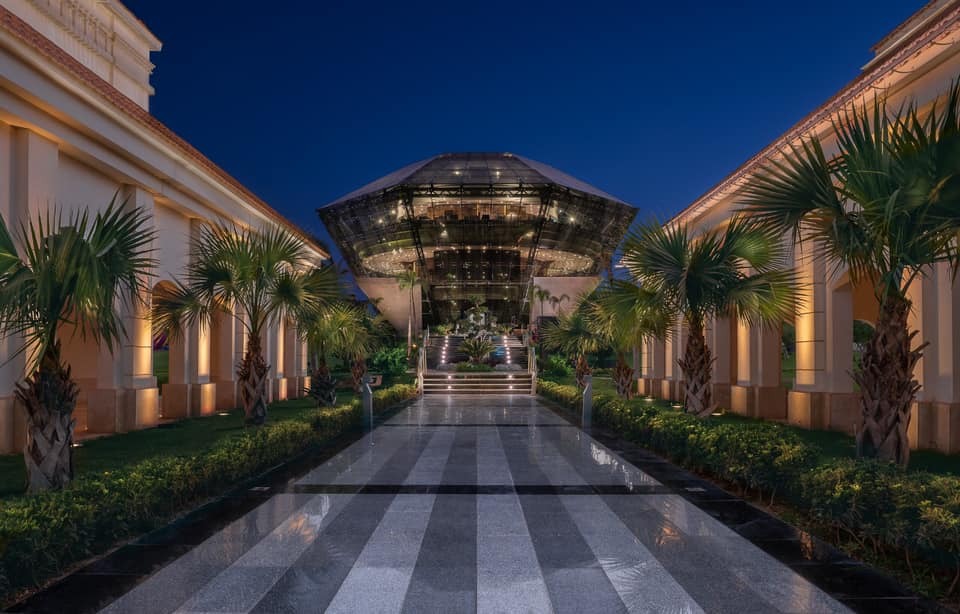 Architectural Design
We will admit we are perfectionists. When it comes to architectural design, we want to be innovative, functional, beautiful, environmentally friendly, and above all, we want to leave a legacy for the generations to come. We also want to bring all that to every possible structure. Whether it be a bridge or a highway, an exterior or an interior, we want it to shine.
Although this perfectionism keeps us up all night, it also pays off. We are very proud of our contributions to some of the most prestigious projects in the region: From landmark high-rises and mega residential compounds, to business parks and LEED compliant buildings, and from acoustics and vertical transportation to conveyor systems and much more.
see projects related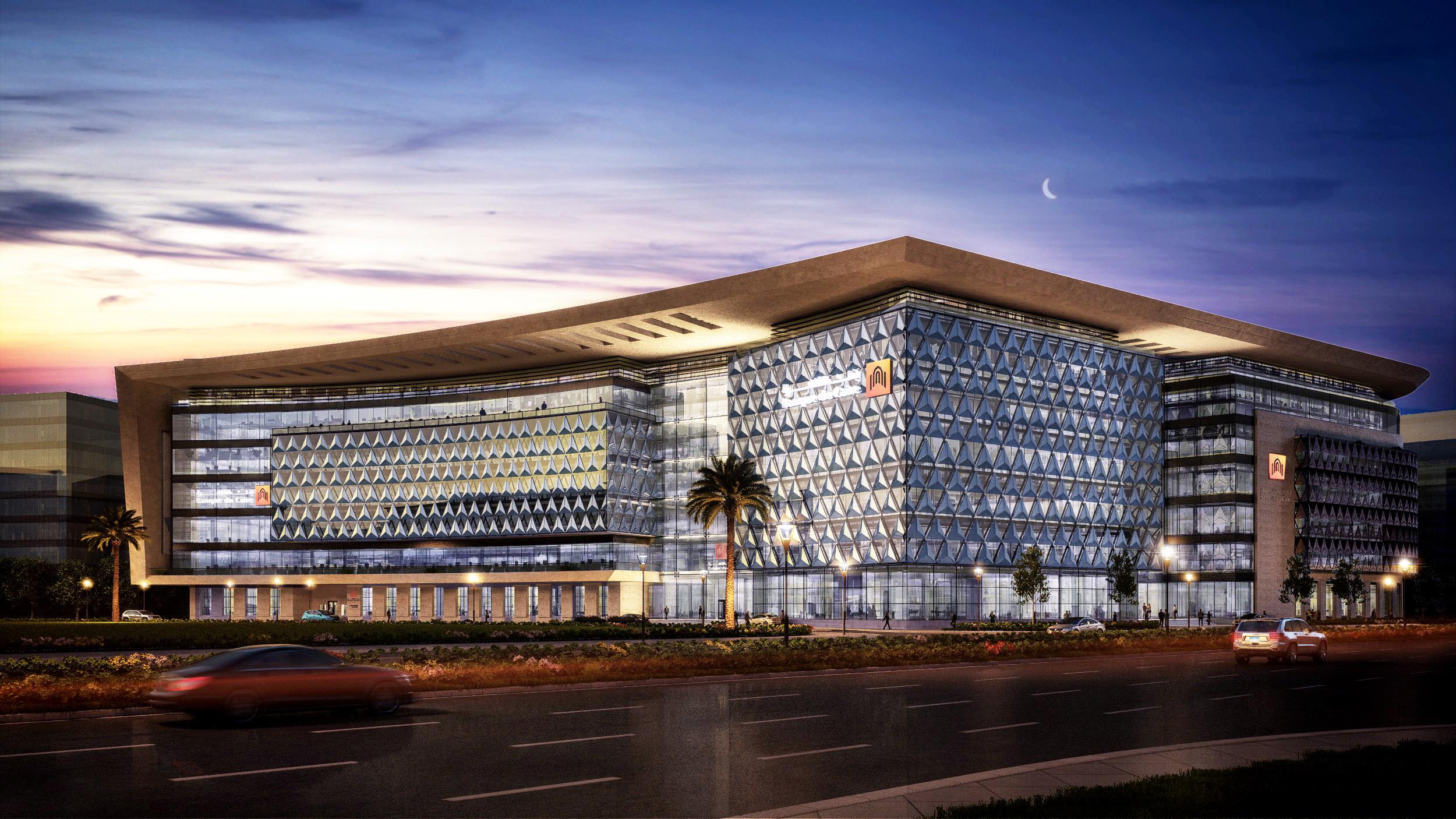 Sweidieh Oil Field
To significantly increase the Swedieh Oil Field liquid/ oil production rate, ECG undertook the FEED and detailed engineering of 150 oil wells' gathering stations; three-phase, 2 stage, 3 gas/oil/water separation plants; transmission pipelines, and a number of massive water injection pump stations. State-of-the-art process, piping, corrosion, erosion, hydraulic, electrical, instrumentation control, telecommunications, civil, and architectural engineering consultancy services were effectively delivered since inception of contract award.
The project aimed at constructing three oil gathering and transportation stations (GTS) with remote test stations (RTS) as well as all necessary pipeline networks and facilities to separate oil from water and associated gases then transport each product in order to optimize their utilization. The project was carefully designed to significantly increase the liquid/oil production rate from the massive formation in Sweidieh Oil Field.
The liquid/oil collected from 150 oil production wells is transported via a network of flow lines to the gathering and transportation stations passing through the remote wells test stations. The main function of each GTS is to handle 20,000 m3 per day of production liquid/ oil collected from 50 wells, separate oil with 10-30% concentration from the associated formation water and gas and test 10 neighboring wells. The separation process consisted of two stages. Gas separated from Stage I (suspension pressure = 2-3 barg) is transported through gas pipelines to Sweidieh gas plant, while gas separated from Stage II (separation pressure = 0.1-0.2 barg) is first compressed then transported through the same gas pipeline to Sweidieh gas plant. The separated formation water is injected in 60 injection wells, 20 wells for each GTS. The produced oil is transported through pipelines to Tel Addas Terminal Station. The GTS is supplied by electricity through two overhead lines from the exiting 20 kV distribution switchgear at the gas turbine power plant. The GTS units are secured by incorporating an emergency shutdown system. The project consists of flow lines between wells and RTSs, as well as three main oil GTSs; the pipelines between RTS and related GTS to transport produced liquid/oil from RTSs to GTSs; three pipelines between GTSs to Sweidieh gas plant to transport separated associated gas; three pipelines from GTSs to Tel Addas Station to transport oil containing 10-20% of water and 60 flow lines between GTSs injection manifold to injection wells (20 W.I. wells for each GTS). Each GTS comprises wells inlet manifold; vertical test separator; bulk production horizontal three phases separators (Stage I); bath water type heaters; horizontal two phases separators (Stage II); oil with 10-20% water shipping centrifugal pumps; formation water settling Con Roof tank; formation water pumps; skimmed oil tank; associated gas centrifugal compressors electrically driven, gas/oil/water wells flow lines and pipelines; control and communication systems; control building including control rooms and offices; two flare units, high and low pressure type; chemical injection system; fire protection system; lake and drain system; fence around each GTS and rigging system.
see projects related
CPF Export Crude Oil Quality Improvement
The processed oil in Heglig Central Processing Facility (CPF) is exported to Sudan Port via 28" crude oil export pipeline supported by 6 pump stations as per Greater Nile Petroleum Operating Company (GNPOC) export oil specifications (BS&W <=0.5%). Lately, the export oil BS&W was observed to exceed the specifications more frequently.
An efficient method was sought to enhance the CPF processing efficiency keeping in consideration upgrading of CPF facilities including addition of more tanks. As per process design, un-separated emulsion in the Electro- Static Treaters (ESTs) should flow to the Off-Spec Tank, and then be recycled back to the ESTs for reprocessing. However, the process gets upsets whenever Off-Spec
Tank contents are recycled to the ESTs. To overcome that, the Off-Spec Tank contents were spiked directly to Crude Oil Storage Tank (COST) after water draining.
ECG scope included design of fixed roof Off-Spec Storage Oil Tank 10,000 BBL capacity with all needed attachments and accessories, sizing selection of an Off-Spec Oil spiking pumps, design of interconnecting piping from & to the Off-Spec Oil Tank / Off-Spec spiking pump including piping layout, stress analysis, pipe supports and isometrics, instrumentation & control of the system, design of fire protection system for the Off-Spec Storage Oil Tank and electrical designs for power, lighting, earthing, lightning & cathodic protection.
see projects related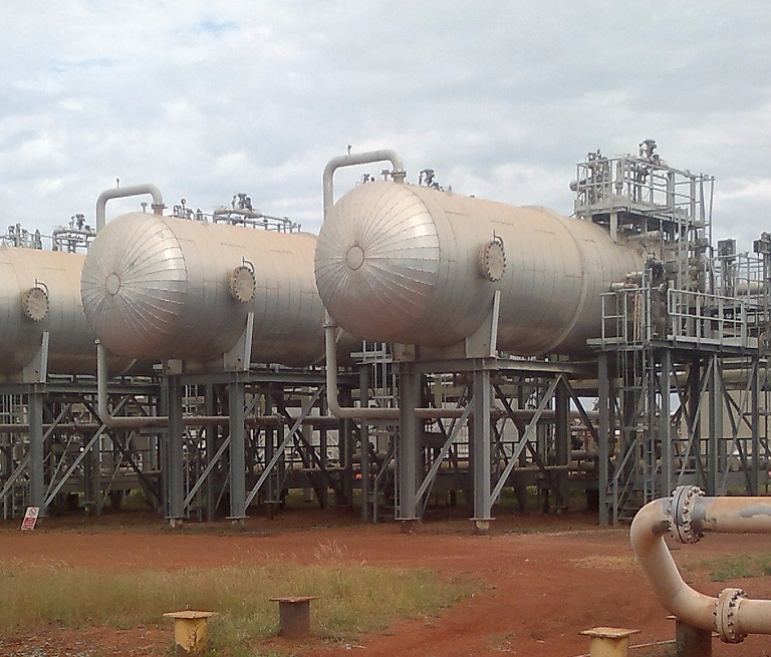 The Petroleum Institute ARZANAH Building for Female Educational Facilities
Located in the Petroleum Institute's educational campus, Arzanah Building is devoted solely to the education of female students. Occupying an area exceeding 15,000m2, and with a built-up area of 28,000m2, the development
unfolds classrooms, laboratories, workshops, a library, and a dining hall.
Noteworthy, ECG also addressed the MEP coordination for the project with a construction cost stood at US$ 48 million.
see projects related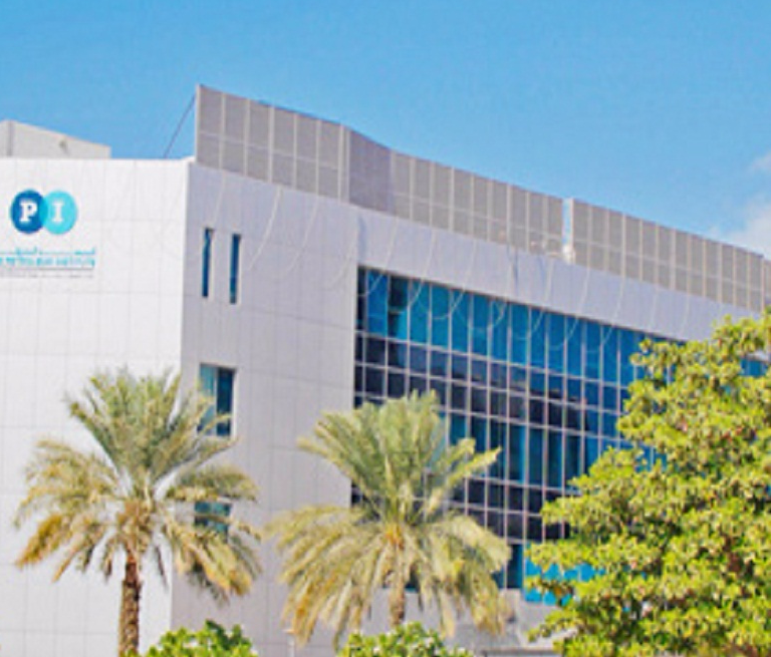 New Additional Office Building at ASAB 1 & 2
The project comprised the construction of a new building for the Technical Services Department staff of the Natural Gas Liquid (NGL) extraction facility at ASAB field over a land area of 2,000 m2. Following the requirements of Shell Department of Environmental Protection regulations, the two-floor rectangular-shaped building has a central skylight at the roof to provide natural light to all offices.
The ground floor comprises an inspection lab with offices for the inspectors, inspection technical assistant, section head, senior engineers, and civil engineers. It also has a process department, planning department, refreshment area, store room, and toilets. Offices are accessed from more than one point and are equipped with egress doors that directly open to the outside of the building. The server and PABX rooms are accessed from a separate secondary entrance. The main electrical and telecom rooms are located at the middle area of the ground floor to easily serve all functions around.
The first floor accommodates offices for HSE, major projects, and short-term contractors, as well as the Shutdown Section and IT Section, along with a documents room, training room, conference room, refreshment area, store room, toilets, electrical room, and AHU mechanical space.
The roof of the building accommodates HVAC equipment, which may be exposed or covered depending on GASCO recommendations.
To maintain a flexible office arrangement, the design has taken the following considerations into account:
Drywall partitions do not exceed the height of the ceiling.
The network of trenches is provided within the screed to allow for additional floor boxes in the future.
Linoleum tile flooring is provided for office spaces to allow easy access.
see projects related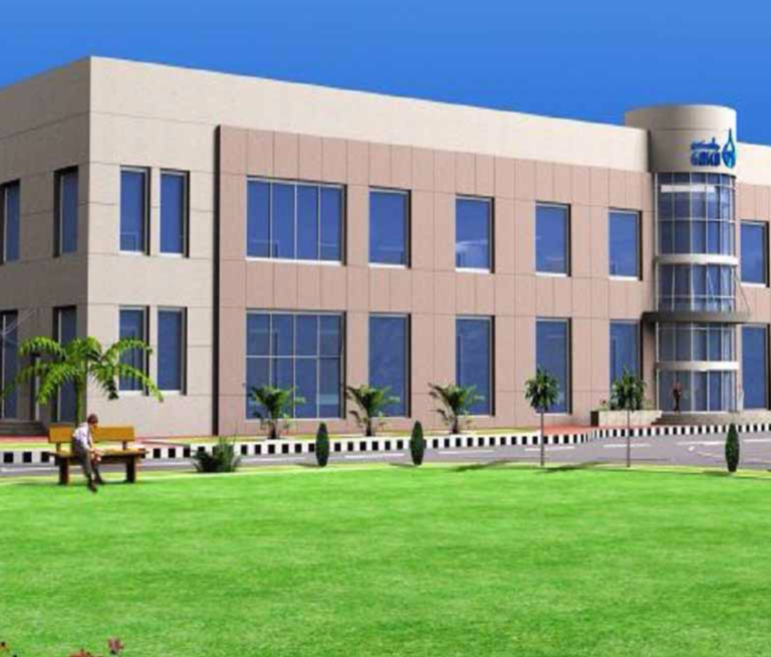 Aswan Fertilizer Plant
The fertilizer production facility, located in ElSebaaeya district of Edfu, produces single superphosphate and triple superphosphate at a combined capacity of 1,600 MT/ day. The facility resides on a 350,000 m2 plot area and is divided into two zones.
The first comprises fertilizer production and auxiliary facilities stretching over a total expanse of 207,000 m2.
The second is reserved for future production of sulfuric acid. Ideally located 500 m away from the River Nile banks, the facility is assured of a secure water supply source that is vital for its industrial/domestic uses and cost-effective operations.
see projects related