Studies & Master planning
At ECG, we understand that master planning guides growth and development, and as such is paramount to the future success of all projects. This is why we really give it our all.
Our master planning approach covers urban planning, land-use planning, transportation facilities, open spaces, and public services, as well as environment and heritage conservation precincts; and if this is not enough, we also conduct a broad range of other studies pertaining to air, soil, water, health, and safety.
These studies include Economic Impact Analyses, Energy Efficiency Potential Studies, Environmental Impact Assessments, Feasibility Studies, Geotechnical & Ground Engineering Studies, GIS Studies, Hazard & Operability Studies (HAZOP), Hydrologic & Hydraulic Studies, Land Valuations, Marketing Researches, Population Studies, Real Estate & Asset Appraisals, Social Impact Assessments, Solid Waste Management Studies, Traffic Impact Assessments, Urban Development Studies, and water, air, and soil characterizations.
This meticulous attention to detail and comprehensive approach has paid off. Today, we are the trusted name in the field of engineering consultancy both nationally and globally. And we take great pride in that.
see projects related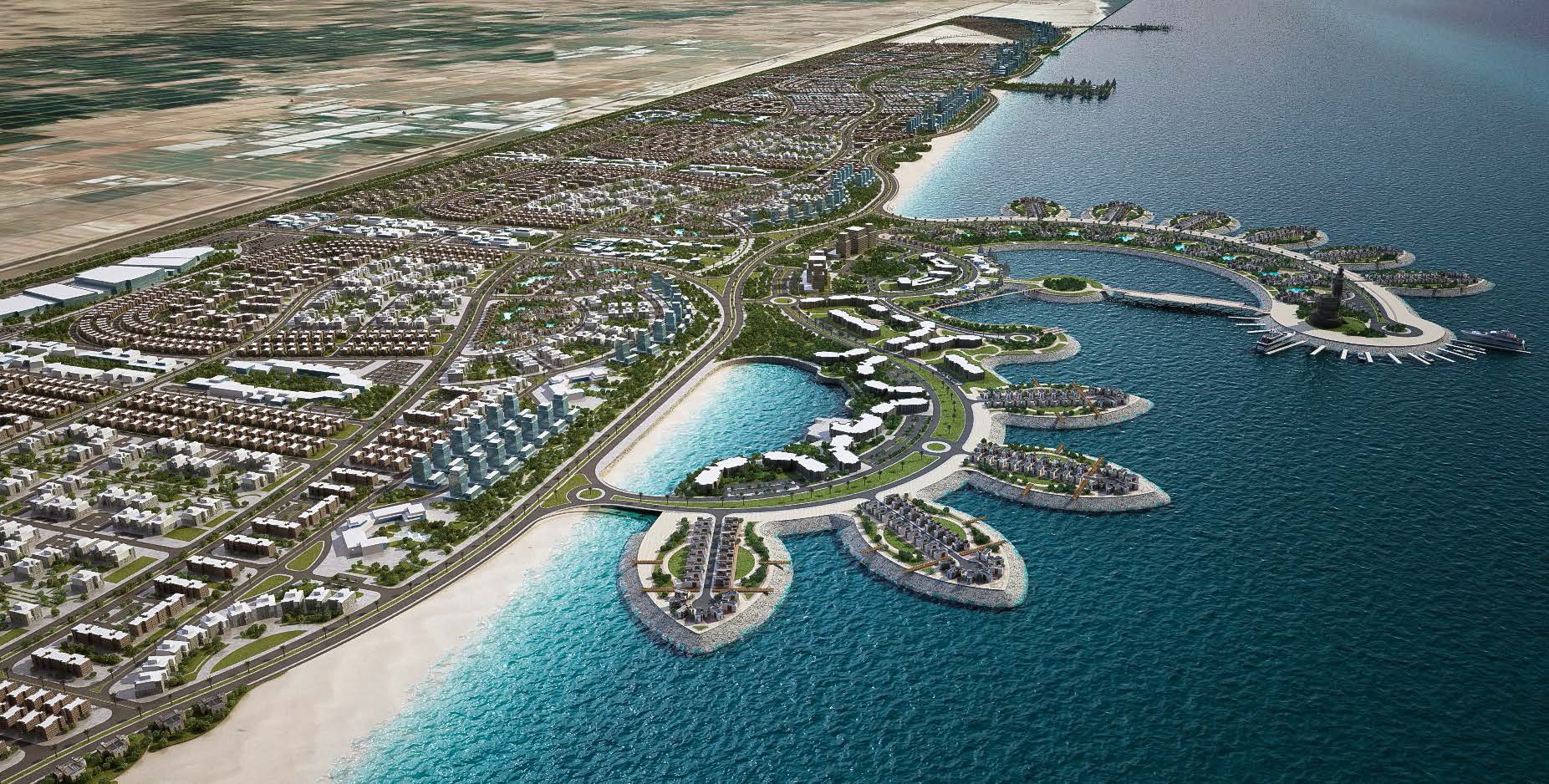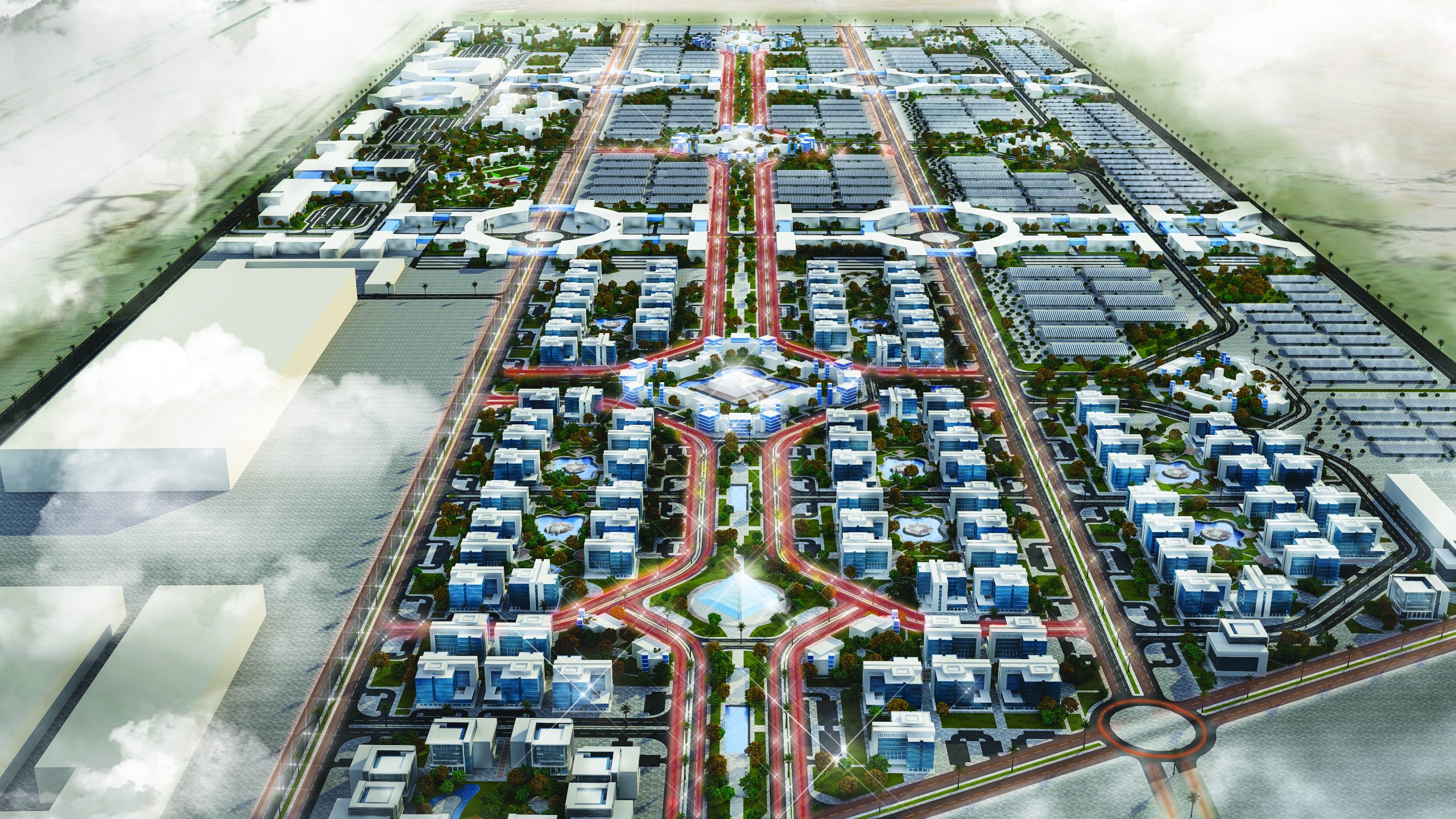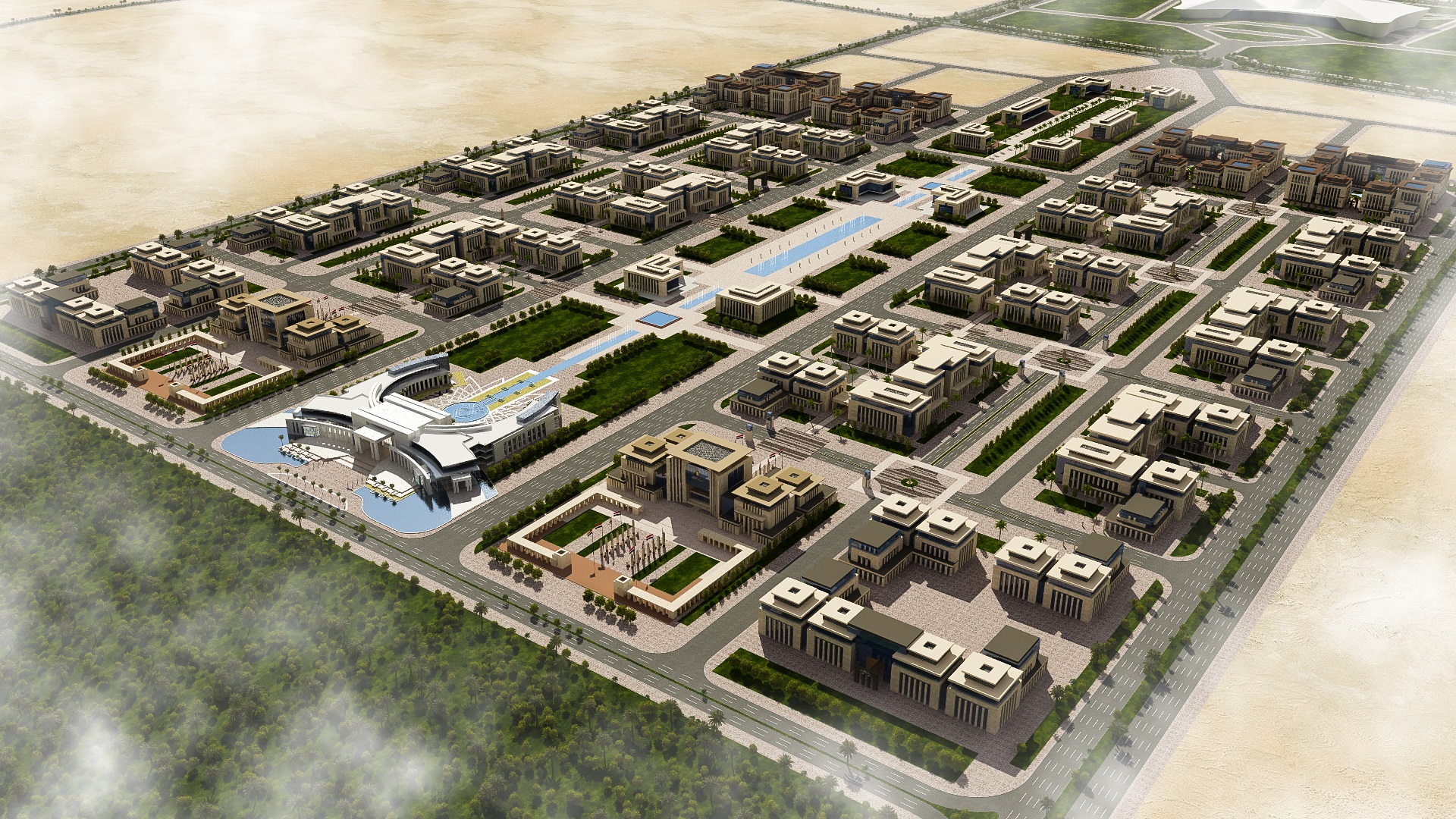 International Hungarian University
The University campus stretches over a total area of approximately 126,000 m2 in the New Administrative Capital of Egypt.
With a total built-up area of about 109,783 m2 and a total footprint area of approximately 20,633 m2, the campus is set to include the following buildings:
• Administration Building: with a built-up area of 8,350 m2
• Faculty of Architecture: with a built-up area of 7,154 m2
• Faculty of Information Technology: with a built-up area of 6,769 m2
• Faculty of Pharmacy: with a built-up area of 9,380 m2
• Faculty of Political Science: with a built-up area of 9,562 m2
• Faculty of Arts: with a built-up area of 9,562m2
• Faculty of Business Administration: with a built-up area of 9,898 m2
• Faculty of Mass Communications: with a built-up area of 7,168 m2
• Faculty of Engineering: with a built-up area of 15,526 m2
• A library: with a built-up area of 3,300 m2​​​​​​​
• Conference halls and the auditorium: with a built-up area of 13,560 m2​​​​​​​
• Dorms: with a built-up area of 9,297 m2​​​​​​​
• Commercial facilities: with a built-up area of 1,350 m2​​​​​​​​​​​​​​
• Sports area: with a built-up area of 900 m2​​​​​​​
• A clock tower: with a built-up area of 800 m2​​​​​​​

see projects related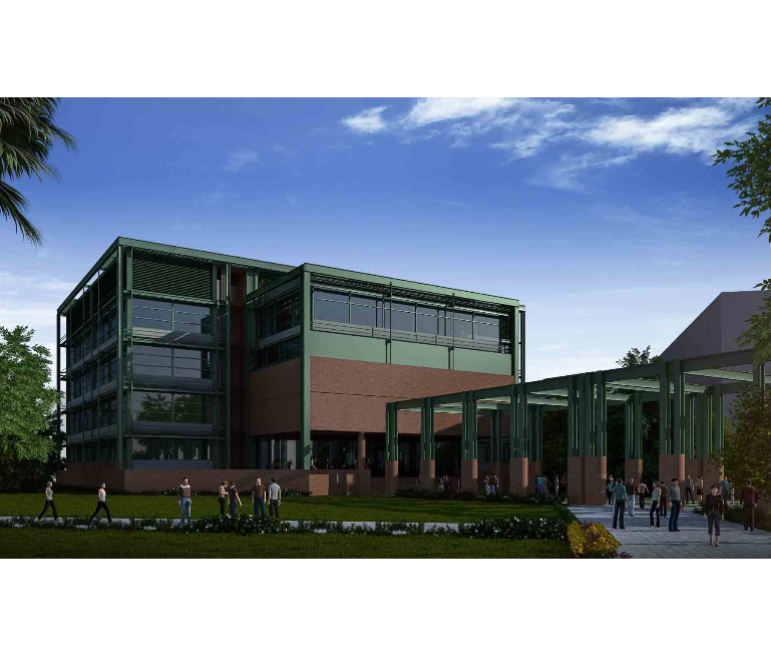 Wastewater & Sewage Treatment Plant at Medical Union Pharmaceuticals Factory
The project aimed at conducting an environmental impact assessment of the effluents resulting from the manufacturing of antibiotics and other pharmaceuticals. It also aimed at providing suitable technical solutions for the treatment of industrial wastewater and sewage. In this context, a treatment plant was designed for the treatment of liquid waste and the safe disposal of sludge. Work also covered the modification of the production process in antibiotic ointment tanks to reduce the loss of antibiotics and reduce the pollutants inhibiting bacterial activity.
For further environmental protection, the following measures were taken:
Reducing discharge from antibiotic ointment tanks to decrease the load on the treatment plant and to maintain the bacterial activity necessary for biological treatment within the plant.
Mixing sewage with industrial wastewater to augment the fertilizers (nitrogen and phosphorus) required for bacterial reproduction.
Utilizing the treated effluent (instead of drinking water) for the irrigation of green areas; in this context, a bulk of about 450 m3 of drinking water was saved on a daily basis.
Eliminating foul odors and minimizing soil and groundwater contamination.
see projects related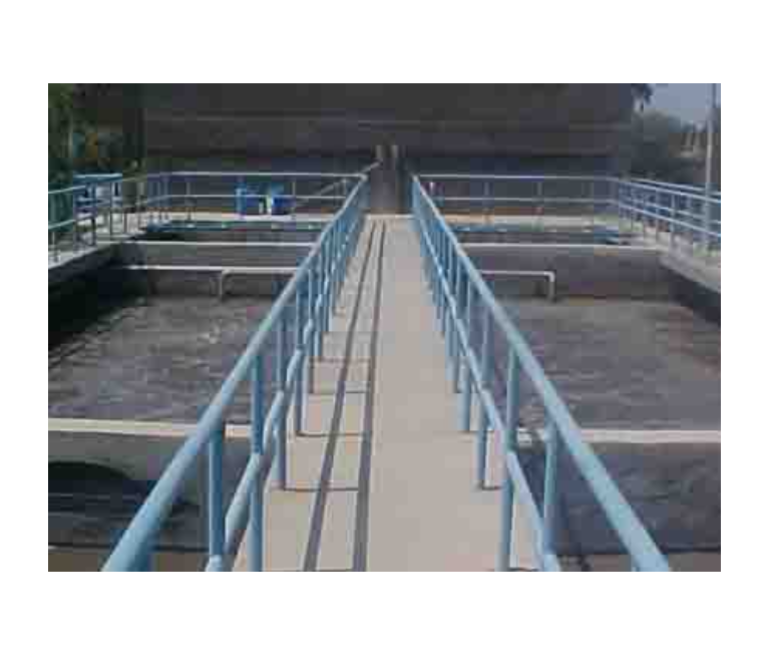 Alexandria Wastewater Program (Phase II)
Scope of Work
ECG scope, with others, included providing construction management services for Alexandria Wastewater Program (Phase II). This included the administration of Host Country Construction Contracts awarded for the construction of wastewater treatment facilities, pumping stations and support facilities. The intent was to award Design/Build Contracts for the subject facilities in accordance with the USAID regulations for Two-Stage Bidding procedure.
The construction management services comprised the following tasks:
Review of environmental assessments.
Review of soil investigation.
Surveying sites for facilities and/or pipeline routes.
Prequalification of Design/Build contractors.
Review of Bases of Design Reports for the subject facilities. Review of criteria for a comprehensive Quality Control Program for Design/ Build contracts.
Review of the necessary Invitations for Tenders (IFT).
Review of cost estimates.
Evaluation of technical and commercial tenders.
Monitoring of all construction activities.
Staff Training on maintenance of facilities.
Provision of claims handling and arbitration assistance as required.
Providing the primary survey control for the Construction Contractor.
Providing related complementary support activities to the Alexandria General Organization for Sanitary Drainage (AGOSD) in the following categories: administration, engineering, design, inspection, maintenance and procurement.
Overall direction and management of the project.
This program aimed at expanding the treatment capacities of Alexandria's East and West Wastewater Treatment Plants, increasing the capacities of six pumping stations, and constructing support facilities. The program was funded in part by a grant from the United States Agency for International Development USAID.
The improvements included:
Expansion of the treatment capacity and other improvements to the six major pump stations, namely: Ras ElSoda, Maamoura, Sporting, Smouha, Sidi Bishr and East Zone.
Expansion of the east primary treatment plant from a capacity of 410,000 m3 / day to 607,000 m3 / day, and expansion of the west primary treatment plant from a capacity of 186,000 m3 / day to 460,000 m3 / day.
Expansion of the sludge dewatering and disposal facilities to accept the sludge from the expanded treatment plants, and facilities at the mechanical dewatering facilities to improve odor control.
Provision of additional support facilities, including a training/service center, workshops, a garage, storage areas, and other ancillary buildings and equipment.
see projects related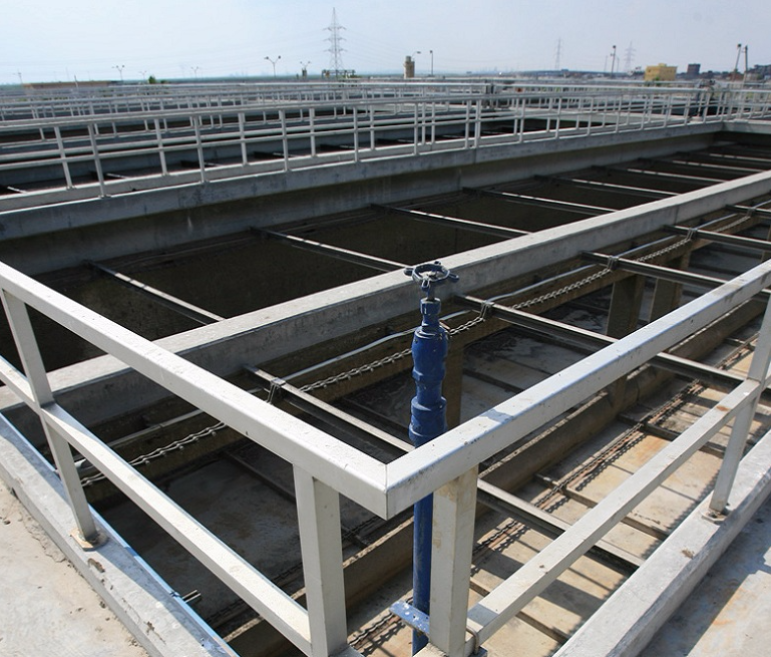 Telecom, Media and Technology (TMT) City
The Project is a world-class mixed use development stretched on a plot land area of 240,642 m2 . With a built-up area of approximately
870,000 m2 (excluding underground parking space), the business oriented Smart City consists of grade "A" office space (at least 50% of the project), 4 and 5-star hotels, commercial center and all supporting service facilities.
The intention of the project is to attract international companies in Information Technology (IT), media, telecom and software sector to either function or to use it as a regional hub.
The development will be a landmark for the Hashemite Kingdom of Jordon as it incorporates public spaces, landscaped areas, community multi-use facility for events, promenades, parking and all necessary ancillary uses.
The site is strategically located at the outskirts of Amman city in a prime area off the Queen Alia airport road, 25 km away from the airport, and at the intersection of a major future planned arterial east-west and north-south roads.
see projects related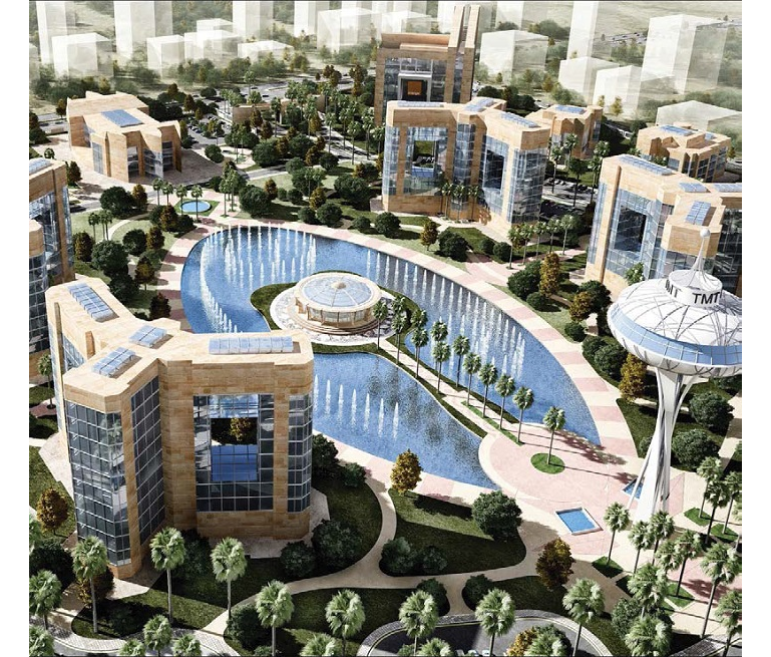 Nyahua-Chaya Road Upgrade
Tanzania National Roads Agency (TANROADS) assigned ECG to prepare the feasibility study and update the detailed design of "Nyahua-Chaya Road" (85.4 km) in compliance with the International Bitumen Standards. The project is funded by the Kuwait Fund for Arab Economic Development (KFAED).
The feasibility study shall determine the technical and economic feasibility of upgrading the existing gravel/earth, taking into account environmental and social aspects. The progression of the consultancy services from phase I to Phase II is subject to the results of the feasibility study. To ascertain the technical and economic feasibility of carrying out the proposed construction works for the road, ECG undertakes the update of detailed design and preparation of tender documents for International Competitive Bidding (ICB) as per the KFAED procedures.
Nyahua-Chaya road section forms an important link with the trunk road corridor (1,539 km) that traverses Tanzania from East to West. The road corridor starts at Dar es Salaam city, on the eastern part of Tanzania, passes through three regional headquarters and ends at Kigoma, on the Lake Tanganyika. Dar es Salaam is the leading commercial city and leading port of Tanzania, providing a gateway to the hinterland of Tanzania and several neighboring countries. The eastern end of the road corridor from Dar es Salaam–Dodoma (451 km) and the western end from Kigoma–Uvinza (112 km) are asphalt-paved while the intermediate part from Dodoma–Uvinza is still unpaved.

see projects related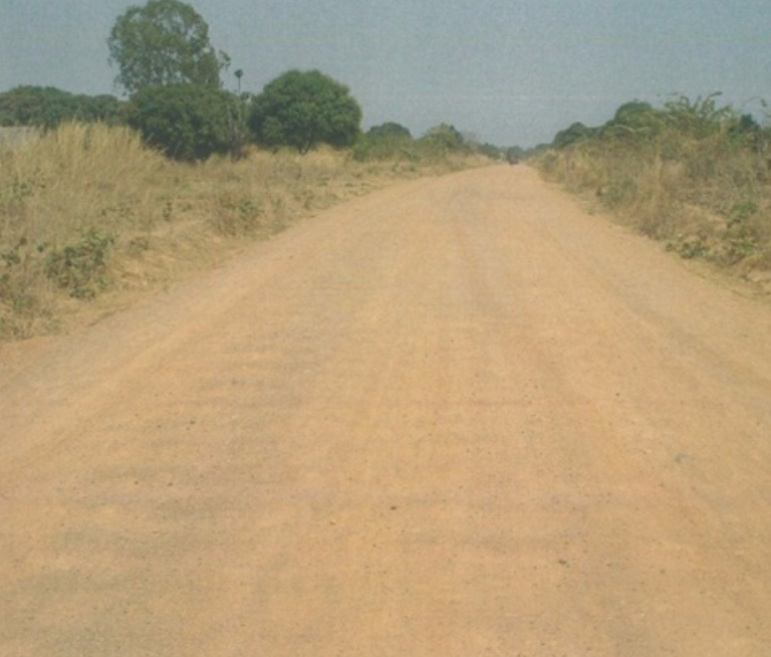 NITA IT Park
The National Information Technology Authority-Uganda (NITA-U) was established as a statutory body under the National Information Technology Authority-Uganda Act 2009, with the aim of serving as a key player in the ICT sector. Its mandate is to coordinate, promote, and monitor IT development within the context of national social and economic development, with a vision as a "facilitator of a knowledge-based, globally competitive Uganda where social transformation and economic development are supported through IT-enabled services."
Located about 700 meters from Entebbe-Kampala Highway near Lunyo Swamps in Entebbe, the project covers the development of an Information Technology/ Business Process Outsourcing (IT/BPO) park that aims to transfer knowledge from multinationals to local IT entrepreneurs, host local business incubation models, and create jobs. The IT Park will thus stimulate the start-up growth of technologically intensive and knowledge-based businesses, transfer skills, and help to facilitate the links between research and industrial communities.
On a land area of 87,805 m2, the park comprises the following buildings: IT innovation & incubation center; ICT Ministry offices; National Information Technology Authority; exhibitions & events center; convention center; training labs; integrated office complex for IT companies; banks; restaurants; lounges; shopping complex; indoor games building; outdoor games area; health club; lush green garden; utilities; and parking area for approximately 162 cars.
see projects related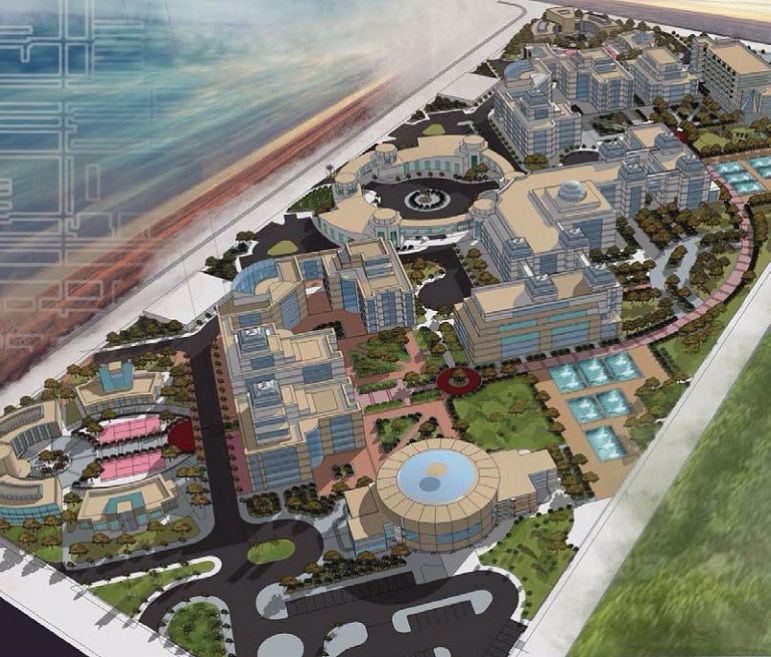 Sharm Al-Sheikh International Airport – Environmental Impact Assessment
EHCAAN decided to extend the existing Sharm El Sheikh Airport and build a new terminal. The World Bank has expressed interest to finance the project. This necessitates implementing the WB procedures in conducting an Environmental Impact Assessment (EIA).
The project was started in the year 2003 with the aim to identify the main environmental issues that the project will entail and subsequently providing recommendations for mitigating their impacts in the most cost effective manner. Another objective of the EIA was to clarify the past and future environmental liabilities of the project in order to provide appropriate grounds for defining respective responsibilities of the stakeholders.
The proposed development project included physical environment, biological environment, socio-cultural environment (comprising both present and projected); legislative and regulatory considerations; determination of the potential impacts of the proposed project comprising noise impact, tourist environmental impact, water quality, cultural resources, biological resources, energy use, solid and hazardous waste, vehicular traffic and access to the airport, erosion and sediment, social impact, socio-economic impact; analysis of alternatives to the proposed project; development of management plan to mitigate negative impacts; identification of the institutional needs to implement environmental assessment recommendations; development of a monitoring plan and assisting in inter-agency coordination and public/NGO participation.

see projects related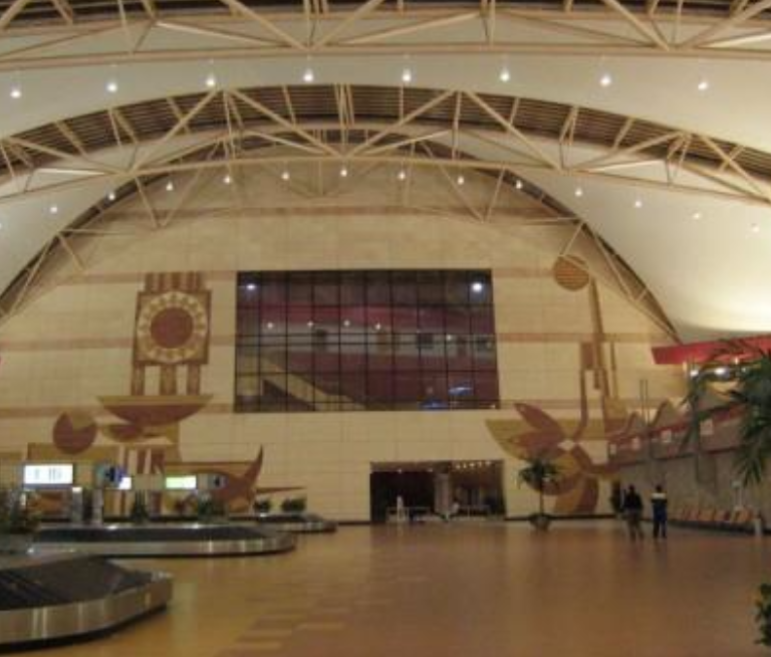 Hurghada International Airport – Environmental Impact Assessment
In response to the rapid increase in tourism in Egypt, and as a part of developing and modernizing Hurghada Airport on the Red Sea coast, an Environmental Impact Assessment (EIA) was conducted by ECG for the development of the Airport to improve its services.
Airport is capable of receiving 4.5 million passengers per year, but traffic already exceeds that figure.

see projects related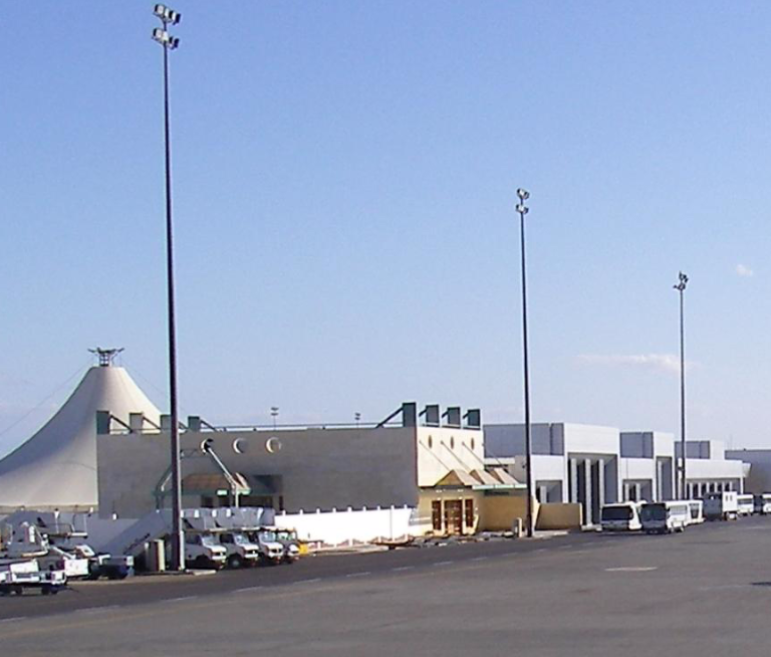 Marsa Alam Airport Runway Extension
As a part of the overall development undertaken by EMAK -Marsa Alam Airport owners and operators, it was decided to construct an extension for the airport's airside/ runway. Extensions consisted of the execution of a parallel taxiway, construction of number of new exit taxiways between the main runway and the parallel taxiway/ secondary runway and extension works for the apron.
see projects related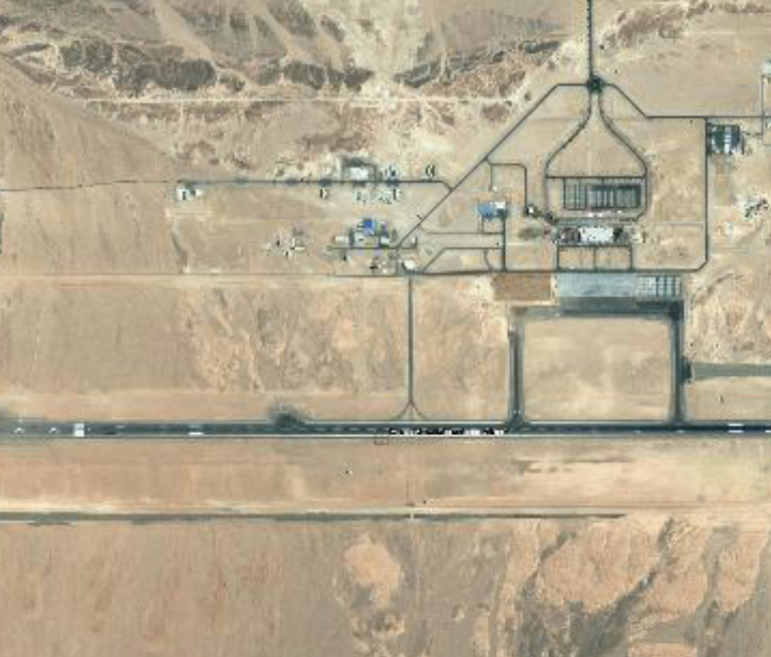 Southern Africa Trade and Transport Facilitation Project (SATTFP)
The governments of Tanzania and Malawi have observed that delays in crossing the border, cargo clearance, and movement of passengers create barriers to trade in the region. Such delays, which account for the congestions at the Songwe-Kasumulu border crossing, also raise the cost of transportation of goods, which in turn affects the economy of both countries. The governments of Tanzania and Malawi have thus reached an agreement to build a One-Stop Border Post (OSBP) on their common border at the Songwe-Kasumulu crossing.
In collaboration with ECG, the Tanzania Buildings Agency (TBA) will provide consultancy services for the intended OSBP construction and improvement.The timeframe for the execution of this project will be 36
months on two phases.
see projects related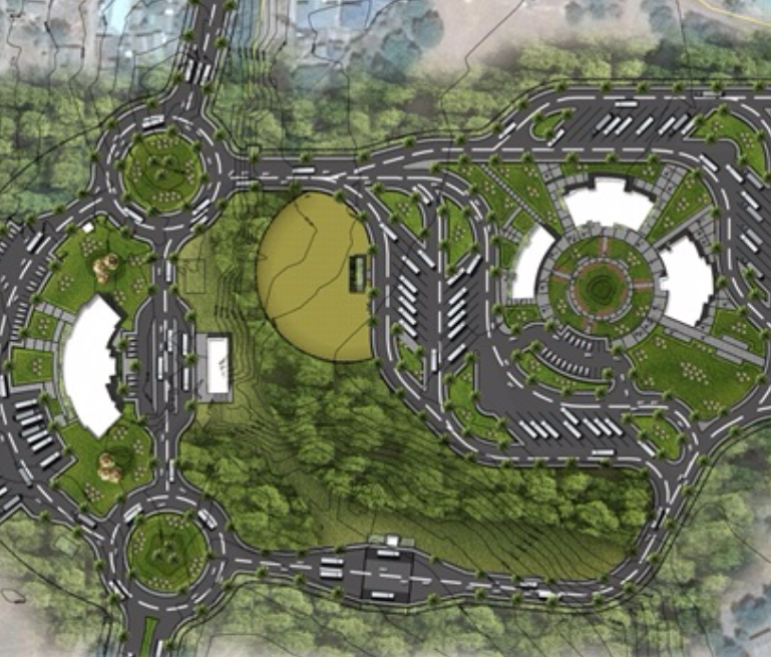 Fire Station No. 6 at Ras Laffan
The project aimed at providing a fast and effective firefighting response in the West Side Service Area of Ras Laffan. With a gross floor area of 2,600 m2 and a plot area of approximately 18,700 m2, the facility includes truck
bays for 12 trucks, dormitories, a training room, dining room, kitchen, fitness room, toilets, and other service rooms. The fire station is located in the northern part of the project site in order to
Ease the access of fire trucks;
Segregate the main entrance from the truck exit; and
Reserve an area at the back of the fire station for a drill
tower and fire truck maneuvers for training purpose, as well as a parking area (44 parking slots) for the dayshift crew and for visitors.
The two-floor concrete structure is designed to accommodate parking slots for fire trucks at the ground floor bay, with a direct exit to the main road. Services are grouped in one area at the right side of the bay. Meanwhile, the fire brigade facilities are located at the left side of the ground floor. The area designated for day-shift and administration staff is at the left side of the first level.
The drill tower is a six-story structure mainly used by the fire brigade for training purposes. It is easily accessed by vehicles, in such a way that allows for maneuvering through all four sides. It is also equipped with ladders, suitable anchor points for rope rescue training, and a hauling rig to lift rescue training dummies.
see projects related