Engineering Design
What makes us the premier design firm in the MENA region and Sub-Saharan Africa?
The answer comes in one all-encompassing word: Versatility.
Versatility is what allows us to meet the requirements of diverse projects and respond to the needs of different individuals. Versatility is what allows us to innovate and adapt wherever we are in the world. Versatility is also how we always manage to reconcile cost-effectiveness with great quality.
Our extensive range of engineering and design services plays a great role in enhancing this versatility as well:
ECG's engineering services cover MEP, infrastructure, transportation and process engineering, in conjunction with a range of supplementary engineering services. These include civil and environmental engineering, together with fire protection, lighting, communications, security, and building management systems.
Our design services, on the other hand, cover Front-End Engineering & Design (FEED), Conceptual Design, Preliminary Design, Basis of Design Reports (BODRs), Schematic Design, Design Development, Detailed Design, Design Optimization, Construction Documents, Value Engineering and Computer Simulations.
see projects related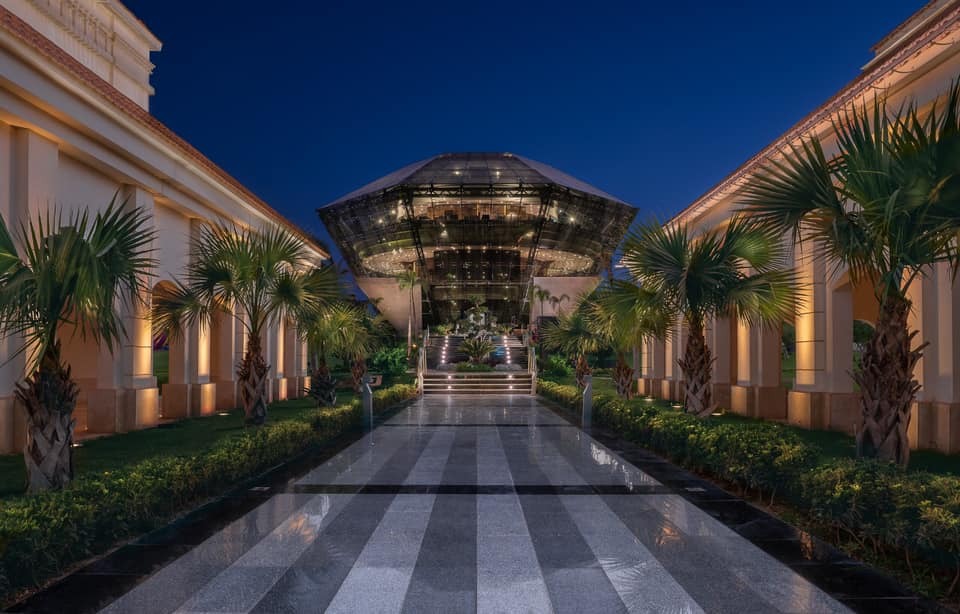 Architectural Design
We will admit we are perfectionists. When it comes to architectural design, we want to be innovative, functional, beautiful, environmentally friendly, and above all, we want to leave a legacy for the generations to come. We also want to bring all that to every possible structure. Whether it be a bridge or a highway, an exterior or an interior, we want it to shine.
Although this perfectionism keeps us up all night, it also pays off. We are very proud of our contributions to some of the most prestigious projects in the region: From landmark high-rises and mega residential compounds, to business parks and LEED compliant buildings, and from acoustics and vertical transportation to conveyor systems and much more.
see projects related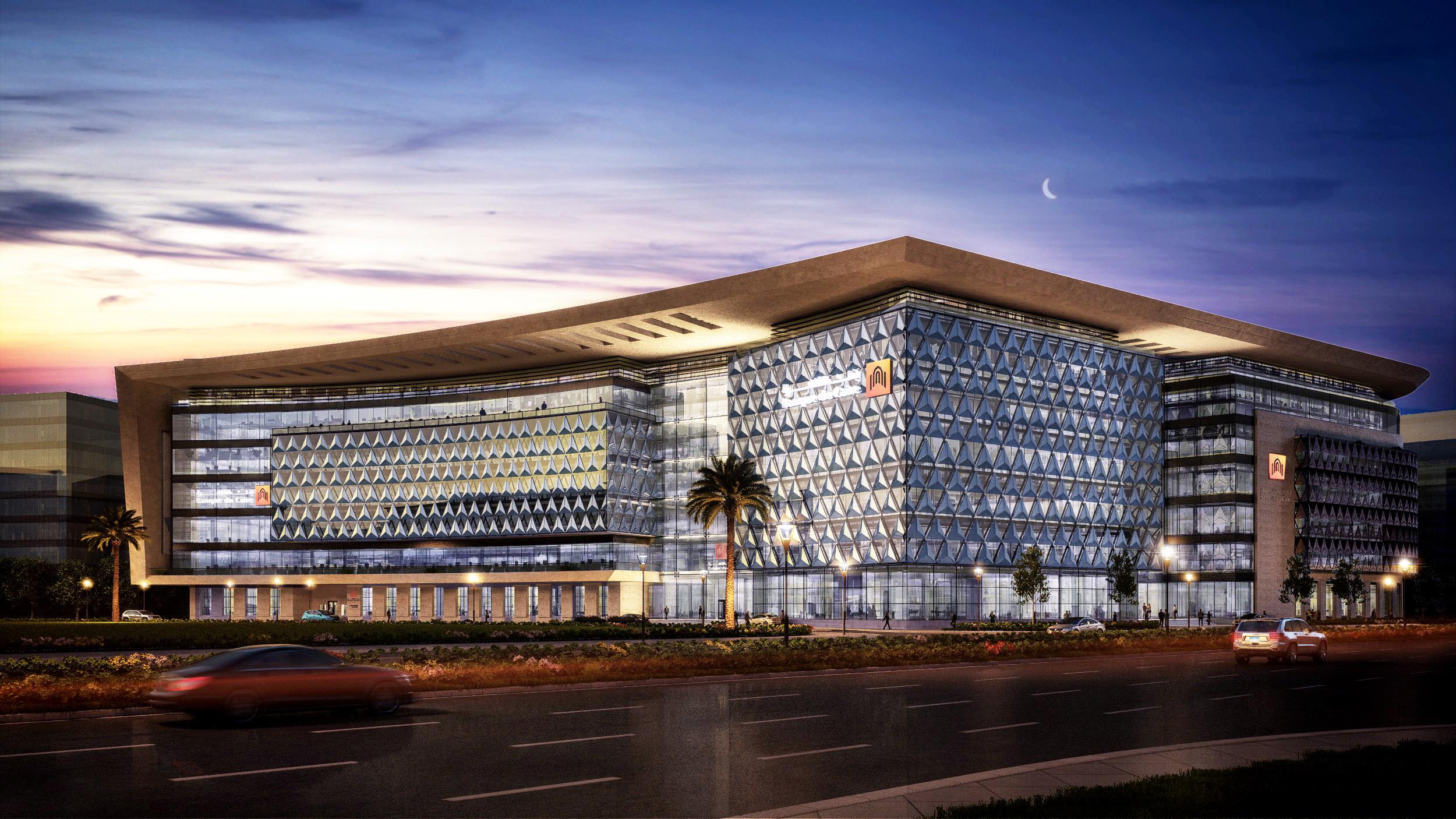 City Gate Retail Buildings (Zone 1)
With a total built-up area of 650,000 m2, City Gate retail project is one of the biggest retail developments in the MENA region. The project includes 16 residential buildings above retail area with a built-up area of 40,000 m2 offering over 300 residential units, and parking with a total built-up area of 380,000 m2. The retail development comprises department stores, F&B retail and outlets, hypermarket, power centre, parade of brands, entertainment block and indoor mall.
The Town Centre retail destination is the core essence of the master plan, made up of contemporary buildings and landscape featuring a variety of uses. A mix of outdoor entertainment, shops, cinema and dining lends itself as a true destination. The exciting outdoor pedestrian friendly High-Street environment, over 500 m long, connects the Town Centre's many open-air dining terraces, shaded plazas and courtyards. It is to become the new place to be seen and to gather and meet friends; the central stage of an ever changing series of events and activities.
The architecture of Town Centre is a thoughtful integration of buildings, landscape, materials and features. The spaces between the buildings are carefully choreographed for pedestrians to create quality experiential design for the varied open spaces. The architecture design language is inspired by the intricate layers of Cairo building elements and its history, in forms of spatial juxtaposition as layers of volumes and spaces. Buildings comprise patterned facades, shaded arcades, decorative screens and stepped massing.
Building volumes and facades create an ever-changing dynamic spatial experience, and are complemented by the gentle curves of the surrounding streets. The sloping topography of the site, adds another dimension to the
built form with stepped storefronts, two-storey shops and multiple ground floor retail opportunities. The blending of these elements, yields a contemporary building language with the local building context. Natural colors and rich textures are used throughout each building; and carefully
composed arcades, canopies and shade devices offset the region's climate conditions.
City GateTown Centre is designed and organized into multiple shopping districts which include: High-Street, the Parade of Brands, Entertainment Zone, Power Centre, and Indoor Shopping Centre – This grouping of various
store formats, provides a top shopping destination feature that istinguishes the Town Centre as the region's new destination for shopping, food, entertainment, and living.
The organizing element and central spine through the Town Centre is the High-Street; a boulevard inspired by the urban model of European cities and villages; incorporating streets, pedestrian walkways, access for cars, shopping arcades and central plazas. It provides access to various types of shops along a beautiful network of landscape, water, recreational and pedestrian ways. Anchoring the High-Street to the South is the entertainment block, and to the North the retail hotel. The strong axial street is lined with double height retail spaces with residential above.
With High-Street as its main focus, the retail tenants of the parade of brands occupy the ground level and central spine of the street. Double height volume stores with optional mezzanine levels form High-Street Parade of Brands. Tenants cater to the shopper seeking luxury brand
name goods and services. Direct connection to the block is provided from parking below and valet service. Above the retail are the residences of City Gate Town Centre; modern living apartments surrounding a grand garden
podium. Residents have convenient access to High-Street within a comfortable secure atmosphere.
This multi-level entertainment zone accommodates a variety of restaurants and entertainment choices. The principal anchors include the multi-plex cinema, IMAX theater, atrium dining court, theme restaurants and
family entertainment centre. An open air dining terrace and atrium organize the many entertainment uses; with strategic views to High Street and luxury Resort Hotel. A feature bridge from the dining area connects pedestrians to the interior of the Shopping Centre. Lobby access
from street levels provides direct vertical circulation from underground parking to the ground and upper level uses.
Adjacent to the High-Street is the Town Centre's principle indoor shopping and environment. A multi-level retail centre accommodates international brands, flagship hypermarket, large format anchors and a wide variety of
shops and restaurants. The retail districts include fashion, lifestyle, houseware, and electronics. At primary nodes and pedestrian crossings of the centre are dramatic courts which include the media square, civic plaza and crystal court. Each themed and strategically branded to reflect the surrounding retailers. The indoor shopping and entertainment is designed to enliven the retail visitor experience with a rich architectural language
and amenities to complement the high street district.
Anchoring the eastern edge of the Town Centre is the power centre. The district consists of large format anchors of home improvement, electronics and discounted brands. It is served by adjacent surface parking directly in front of tenants and provides a ceremonial drive and visitor drop off on axis with the retail centre. Between the power centre tenants lies the Oasis court, the principle outdoor gathering plaza available for large scale events, dining and social interaction.
see projects related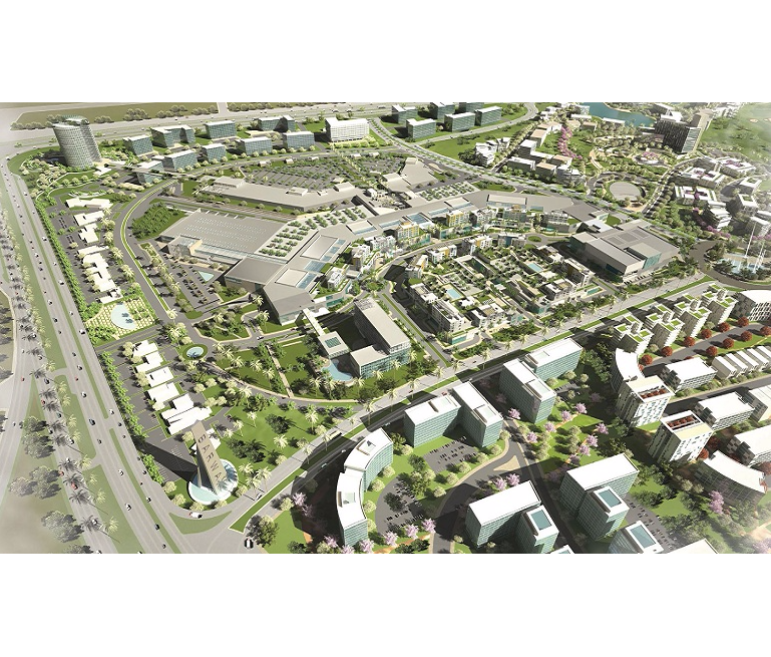 SwissPharma Plant Extension
The project comprises main building, warehouse and administration building.
The main building comprises three floors with a total built-up area of 8,200m2 for pharmaceutical processing, production, and packaging attached to a fully automated high stack warehouse for finished goods and raw material with plan dimensions of 18 x 108 m and height of 20 m. The building also houses a cold store, a conditioned store, a finished goods dispatch area, a staging and sampling area, lockers, a dispensing area and all other facilities.
The administration building encompasses a ground floor and six typical floors with a total built-up area of 7,750m2, and height of 30 m. The ground floor houses main entrance, main dining area, kitchen, cafeteria, and other relevant facilities. The typical floors were designed for offices and administration.
see projects related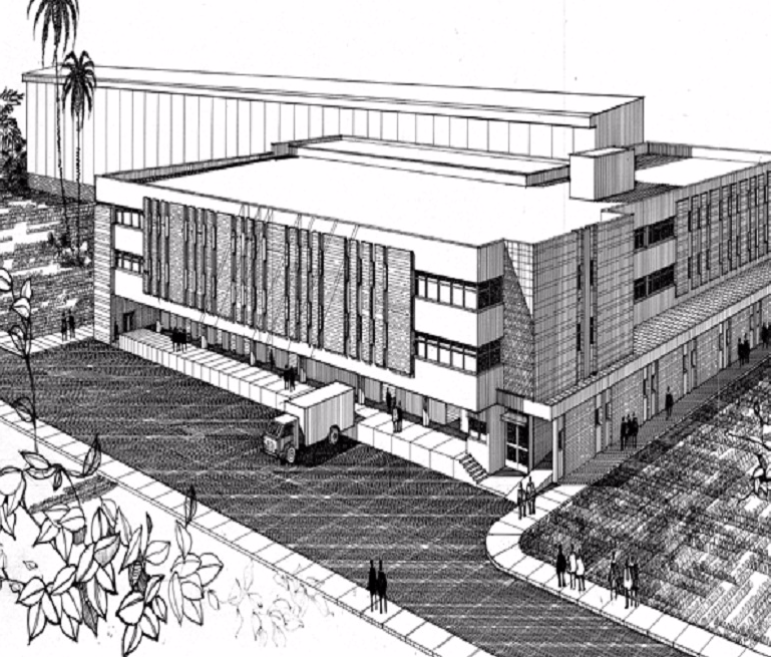 Medicated Food Plant
With a total built-up area of 6,360 m2, the project comprises the construction of a new medicated food plant over a land area of 15,000 m2. The project consists of production and administration building, services building, gate, fences, roads and landscape.
The production and administration building comprises production areas, raw material storage, finished products storage, laboratories, administrative offices and workers' facilities (cafeteria, clinic, showers and toilets, male and female locker rooms and praying area).
The services building encompass production support facilities including boilers, generator, transformer, workshops, spare parts store….etc.
see projects related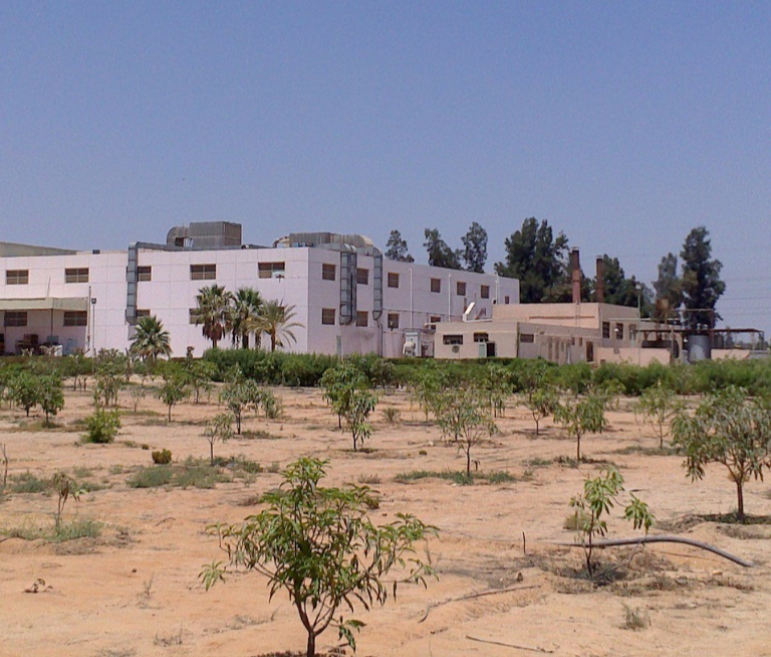 Fire Protection for Savola Plant
The United Sugar Company of Egypt (Savola Egypt) sought the assistance of ECG's engineering consultancy services for the assessment of the existing fire detection and fire fighting systems for its Sugar Plant as well as developing remedial solutions for the current problems. The project aims to enhance the existing fire fighting system for its sugar plant located in the free zone of AlAin AlSokhna Port. The plant consists of separate structures and buildings including administration building, locker room and canteen; refinery building, raw material storage; power house (turbine, compressor and transformer); commissioning building; wastewater treatment plant; chemical store; workshop and store; chemical storage; silos; packing area; packing material storage; warehouse area and car service area.
Savola Egypt entrusted ECG with providing the engineering services for the assessment of the existing fire detection and fire fighting systems for its Sugar Plant as well as developing remedial solutions for the current problems. The fire alarm system is fully interfaced with other systems such as the fire fighting system. The fire detection and fire alarm system is based on Main Fire Alarm Control Panel (MFACP) and Satellite Fire Alarm Control Panels (SFACP's).
The new fire fighting system incorporates:
Suitable types of detectors are properly distributed.
Wiring and devices are supervised in all operations.
Manual means of alarm initiation for all exits at every floor level.
Connecting all fire alarm components to the MFACP in the administration building.
Manual pull stations, audio-visual alarm devices, monitor and control modules covering all areas of the buildings as appropriate.
see projects related