Engineering Design
What makes us the premier design firm in the MENA region and Sub-Saharan Africa?
The answer comes in one all-encompassing word: Versatility.
Versatility is what allows us to meet the requirements of diverse projects and respond to the needs of different individuals. Versatility is what allows us to innovate and adapt wherever we are in the world. Versatility is also how we always manage to reconcile cost-effectiveness with great quality.
Our extensive range of engineering and design services plays a great role in enhancing this versatility as well:
ECG's engineering services cover MEP, infrastructure, transportation and process engineering, in conjunction with a range of supplementary engineering services. These include civil and environmental engineering, together with fire protection, lighting, communications, security, and building management systems.
Our design services, on the other hand, cover Front-End Engineering & Design (FEED), Conceptual Design, Preliminary Design, Basis of Design Reports (BODRs), Schematic Design, Design Development, Detailed Design, Design Optimization, Construction Documents, Value Engineering and Computer Simulations.
see projects related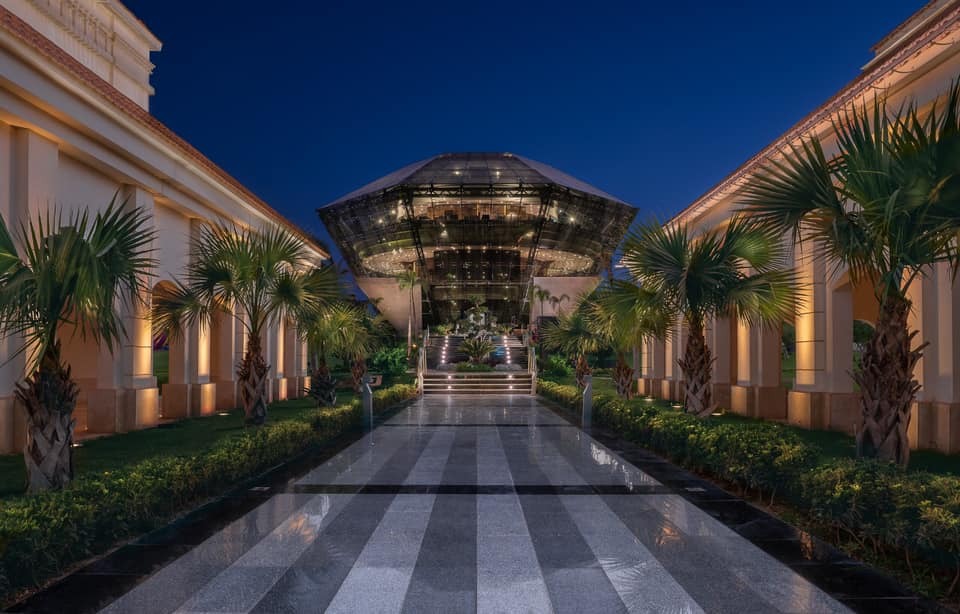 Architectural Design
We will admit we are perfectionists. When it comes to architectural design, we want to be innovative, functional, beautiful, environmentally friendly, and above all, we want to leave a legacy for the generations to come. We also want to bring all that to every possible structure. Whether it be a bridge or a highway, an exterior or an interior, we want it to shine.
Although this perfectionism keeps us up all night, it also pays off. We are very proud of our contributions to some of the most prestigious projects in the region: From landmark high-rises and mega residential compounds, to business parks and LEED compliant buildings, and from acoustics and vertical transportation to conveyor systems and much more.
see projects related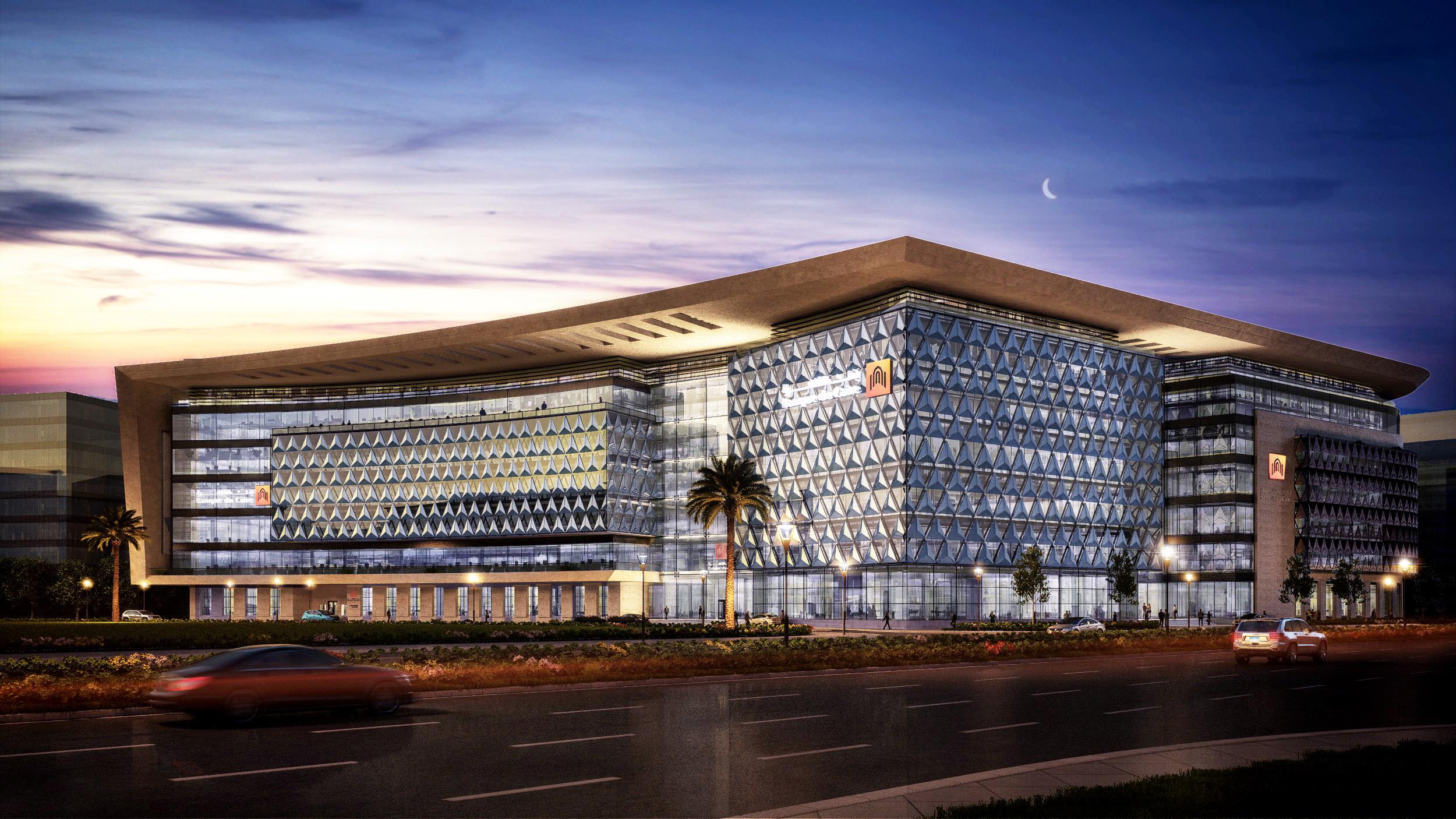 Clean Fuels Project at Mina Al Ahmadi (MAA) and Mina Abd Allah (MAB) Refineries
The Clean Fuels Project is a major upgrade/ expansion of the Mina Al-Ahmadi (MAA) and Mina Abdullah (MAB) refineries to increase capacities and increase conversion level of Low Sulphur Fuel Oil (LSFO) to lighter end
products through processing Bottom of Barrel (BOB) utilizing Atmospheric Residue Desulphurization Unit (ARDS)/ Coker/ Hydrocracker technologies. The objective is to meet 2020 market demands and specifications for
transport fuels, increase processing capacity to 800 KBBL/ day (currently 736 KBBL/ day), and to integrate operating capability of the MAA/ MAB refineries with optimum utilization of existing infrastructure.
As part of the Clean Fuels Project (CFP), Kuwait National Petroleum Company (KNPC) plans a major upgrade/ expansion of the MAA and MAB refineries to integrate KNPC's Refining System into one Refining Complex with Full Conversion producing lighter Ends Products. At the MAA Refinery, new CFP units are located in a block south of the existing refinery units and inside the existing refinery fence. The CFP block is bounded by existing underground pipelines from the north, south and east, and two underground sewer lines crosses the site from south to north. The main site elevations for the CFP block is a continuation of the southern edge of the existing refinery site, which is terraced from west to east.
Infrastructure was provided for facilities/ services to support the construction phase of the CFP project by providing temporary utilities. Early works were part of the permanent CFP plant facilities. This included major headers of underground piping under and parallel to the main interconnecting pipe rack. These piping lines were installed to the battery limits of new units. It was proposed to use existing Wadi system, east of the CFP block (Greenfield), with the extension and modification as
required, for the storm water drainage. The scope started with a new sump and new concrete lined ditch up to the existing Wadi. The sump receives water discharged by a pipe.
There are four basic site elevations, with the highest on the west and the lowest on the east. Each change in site elevation is approximately 10 feet for Mina AlAhmadi refinery and 13 feet for Mina Abdullah refinery, with
an overall difference between highest to lowest of approximately 30 feet for Mina AlAhmadi refinery and 46 feet for Mina Abdullah refinery.
Some new CFP facilities such as the wastewater treatment unit is also located within the existing refinery area. In addition, revamps of existing refinery units and facilities are performed to support the CFP project.
see projects related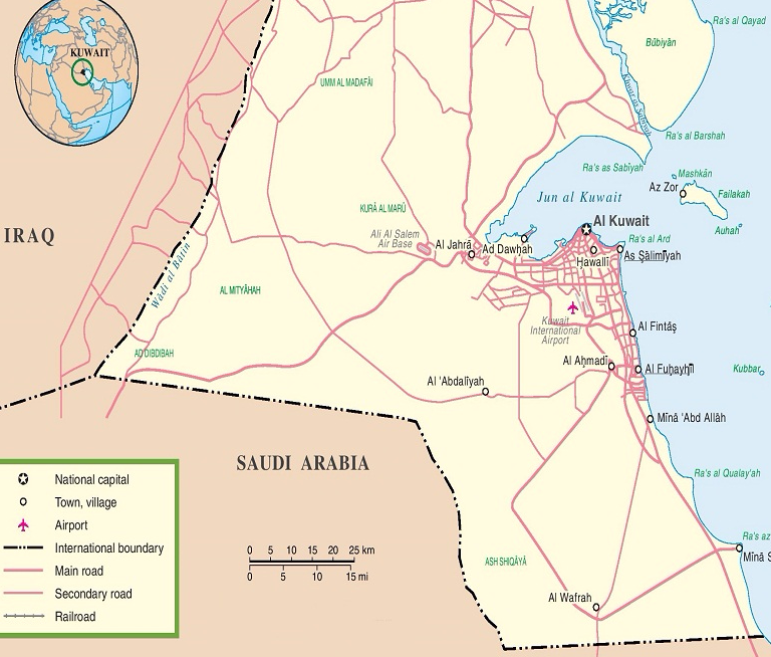 Al Shadadiya Industrial Zone Infrastructure Works
Al Shadadiya site is situated in the southwestern area of Kuwait City at approximately 25 km from the city centre. The new industrial area provides the State of Kuwait with a modern and attractive area to meet the high demand for industrial zone land.
The design and construction of the site aims to draw a large number of industries to the new industrial zone that includes sufficient infrastructure, complete facilities, general services, dedicated environment for the provision of infrastructure adequate for ongoing technological development.
see projects related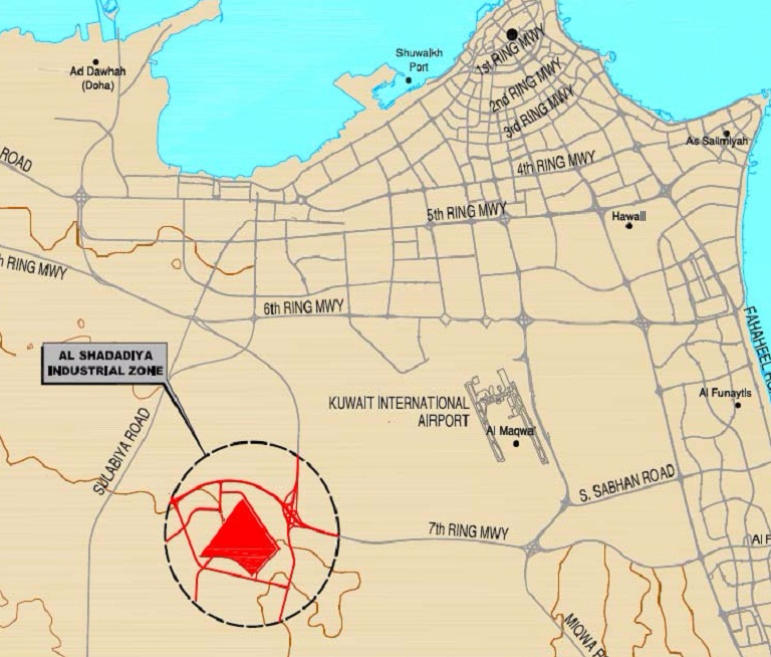 Salboukh Development
The state of the art Salboukh city is considered a pioneer project in the Kingdom of Saudi Arabia. With a total construction cost of SAR 15 billion and a land area of 3 million m2 , the project comprises specialized business park, medium size convention center, -4 star hotel, 5-star hotel, commercial mall, -5star deluxe hotel & resort with golf course, -5star hotel & resort with full SPA facilities, -18hole golf course, equestrian, international schools, clinical center & public services areas, and 5
residential compounds with 1,300 residential units (villas, duplexes & apartments).
Infrastructure design for potable water supply, irrigation main network, storm water drainage, fire fighting external network, and sewerage network. It also includes electricity, power supply with street lighting, telecommunications, roads and sewage treatment plant.
Mechanical design comprises all the pumping stations for potable water, fire fighting, irrigation, and sewerage.
Structural and architectural design for all infrastructure service buildings, and structural design for the four bridges.
see projects related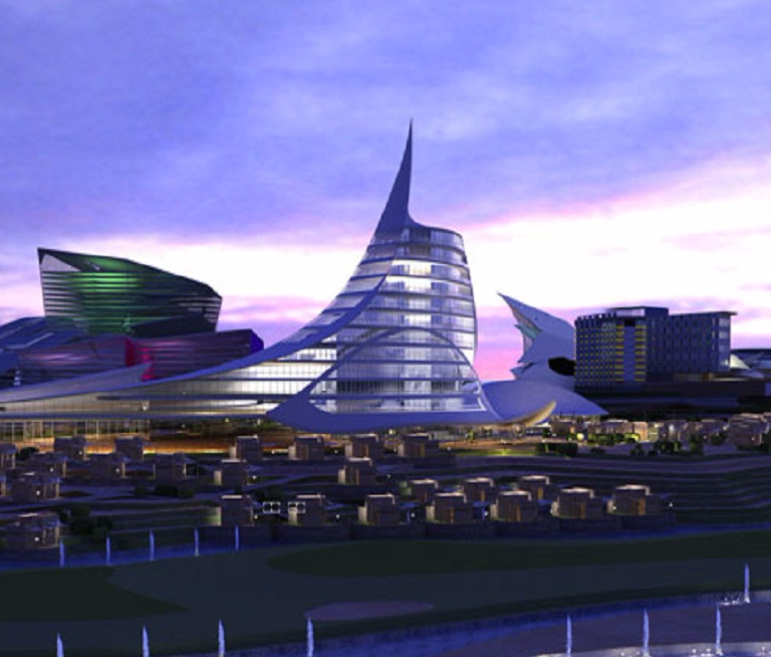 Phase 2 of New Natural Gas Liquid (NGL) Support Campus at Mesaieed
Qatar Petroleum gas operations in Mesaieed lies 45 km south of Doha, Qatar. The operations are currently located around 2 km north-west of the existing Natural Gas Liquid (NGL) Complex.
The New NGL Support Campus is developed on a 330,383 m2 area, located at south west of Masaieed Industrial City. The Campus consists of an L-shaped strip of land, partially wrapping an existing sand dune along its southern eastern side.
The project comprises eight zones; two of which are combined to form the administration/canteen complex.
The project's buildings are designed for maximum utilization of the built-up areas and are annexed to phase 1 buildings to maintain the overall characteristics of NGL Campus.Each area is serviced by separate parking space.
Laboratory Building:
The building consists of a ground floor and a first floor. The ground floor contains eight laboratories of several specialties, double height waiting area, storage areas, in addition to ancillary spaces.
The first floor contains an administrative area and ancillary spaces.
Administration and Canteen Buildings
The complex consists of an administration building with capacity of 300 employees and canteen with 350-seat hall, in addition to 200-car parking spaces. The building presents a group of engineering solutions and efficient zoning.
Mosque
The building includes ablution and toilet facilities. Male/ Female prayer areas are separated, with two different entrances.
Central Workshop
The new central workshop is designed to accommodate the operational requirements and future needs. Smooth operation is allowed for maximum efficiency to fulfill the end-user operation requirements.
Warehouse and Stores
This area comprises five buildings: the main warehouse building, the chemical store, the sorting shed, the open sided shed and the gas cylinders storage shed, in addition to a laydown yard with an area of 12,000 m2. Building heights allow for maximum volume utilization, widths allow for smooth circulation of forklifts and buildings' locations allow for easy interconnectivity between the different storage areas.
Transport Depot & Fuel Vending Facility
This area comprises administration building, storage building and vehicle service workshop as well as gas station shed and a shed covering large vehicles parking area. The parking spaces allocated to employees are located at the parameter of the zone, while the internal road crossing the plot is used for car-in-service movement.
Maintenance Building and Washing Yard
This area comprises two buildings:the maintenance building and the outdoor washing yard. The maintenance building is designed as an office building for maintenance and inspection personnel. It consists of a ground floor which contains 5 staff rooms, contractor's stuff room, smoking room, in addition to service rooms. The washing yard is dedicated for washing, testing and/ or inspection of equipment and is designed to drain the water and material used in the washing process. The area has a 1.50 m high wall with car barriers at the northern and southern parts. Opposite to the road at the northern part of the yards is a platform that contains a proposed location for a water tank, compressor and an underground GRP lined reinforced concrete storage tank for oily water and hydrocarbon contaminated waste wash water.
see projects related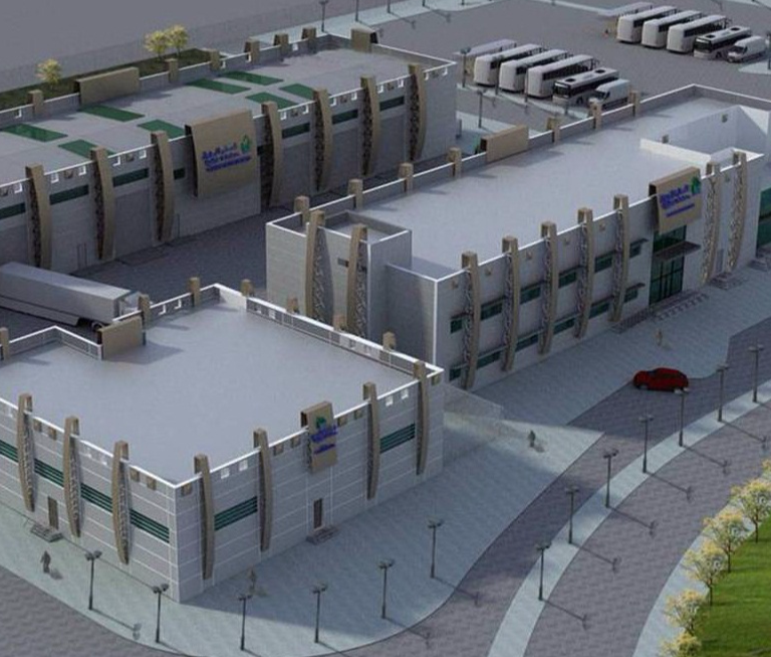 The Second Direct Reduction Plant
KOBE Steel ltd supplied the Second Direct Reduction Plant (SDRP) Project in Egypt on a turnkey basis. Owned by Alexandria National and Steel Company S.A.E (ANSDK), the plant is a duplicate of the First Direct Production Plant supplied in 1986.
ECG was awarded the design services for all the piping works of the SDRP which covers the core area and the rack yard. The piping design package included the piping route plan; steel structure arrangement plan; outline foundation and anchors plan; piping layouts arrangement drawings; piping isometrics; piping support drawings; operating support drawings; operating platform drawings; piping stress analysis and material take off for piping, supports, insulation, site painting and site welding.
The plant includes a MIDREX type iron manufacturing plant with an annual capacity of 830,000 tons (core area), a water treatment system and a material handling system. Based on improvement in available technology, some modifications were included in the SDRP to improve production and maintenance performance from the original Direct Production Plant.
The plant is divided into three areas: the core area where the main process takes place comprises the furnace area, compressor area, reformer area and stack area; area for raw material (iron oxide) handling & finished product handling and rack yard area includes the overhead piping on the pipe rack within the Direct Reduction Plant battery limit, which consist mainly of utility fluid distribution pipes with large sizes up to 2,200 mm diameter, weighting approximately 900 tons and inter-connecting pipes between the water treatment area and the core area. Piping end points with other area or buildings are located in the vicinity of the pipe rack.
With a construction cost of US$125,000,000, the plant was successfully commissioned and the first production was accomplished in September 1997.
see projects related